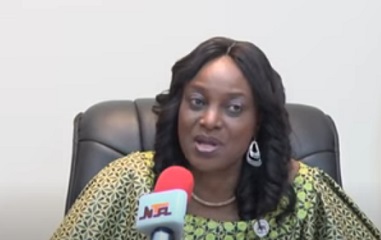 By Wayfaromnia
All we had to hear on NTA News at 9 pm was the exquisite innocuous voice in a beautiful, ageless and gorgeous frame -This is Eugenia Abuh, NTA News.
Eugenia was a delight to watch and listen to. Along with many of her colleagues: Cyril Stober, Ruth Benamaisia-Opia, Tokunbo Ajayi, Nansel Nimyel, Fatima Abass Hassan and the Veteran of News Line on Sundays- Frank Olize.
These names were a dominant brand in those days at a time when NTA was a darling of millions. In fact, NTA was the only option. There was nothing like AIT or Channels. Arise News and TVC news are even more recent. In the 1980s and 1990s the broadcast media landscape in Nigeria was dominated by government-owned radio and television houses. I know that the Gen Z popularly called the Indomie generation will not understand these nostalgic feelings i have today.
Should I say life is better now or we now have options on DSTV and GO TV. But those days had a special touch, filled with nostalgic reminiscences.
In those days Cable News or use of Satellite was the exclusive preserve of the very wealthy. Watching CNN was a sign of the blessing of the gods. Eugenia was our own Christiane Amanpour, Becky Anderson or Larry King. We ran to the parlour on Sunday evening at 6 pm to watch Tales by Moonlight just the way we rushed from Mass at Our Lady of Perpetual Help, Markurdi, to watch Robin Hood.
In those good old days we watched many soap operas like Behind The Clouds, Third Eye, The New Masquerade, Samanja, Checkmate, Ripples, Turning Wheel and later Super Story. The events and episodes of the previous night was topic on everyone's lips the next day. People spent time to analyse, chat anticipating future episodes and nursed thier sad moments and disappointments.
Then came Things Fall Apart. The drama was an Adaptation of the famous novel written by Chinua Achebe. We were held spell bound, transfixed on our cushions with our eyes glued to our TV sets as Okonkwo defeated Amalinze The Cat whose back will never touch the ground, the climax of it all was the killing of the young lad- Ikemefuna- That boy calls you father, do not have a hand in his death.
This brought Pete Edochie to limelight and prominence. I wept at the death of Ikemefuna. The stories were so real and palpable.
As we celebrate Eugenia Abuh, we also remember her dad, the great educationist, Sir Alfred Amodu who was a very close friend of my dad, Sir P.Z. Akpa. I remember her mother, a nurse of Igbira stock who cared for her husband in his last days at the Hospital in Gwagwalada. We honour them for beqeathing this generation such a precious gift.
In this present age of social media confusion and intellectual laziness, plagiarism and information overload. We cannot but rue the loss of yesteryears long past.
In an age of the disappearance of role models and mentors, Eugenia stands as a compelling and enduring force. She deserves all the awards this country has to offer for her dedication, commitment and literary finesse. She stands tall in the starry stars of Nigeria's greats, heroes and heroines.
Enjoy your day Eugenia and I wish you many more years. As the title of your memoir captions it aptly, 60 years come and gone- In Blink of An Eye.
wayfareromnia.com