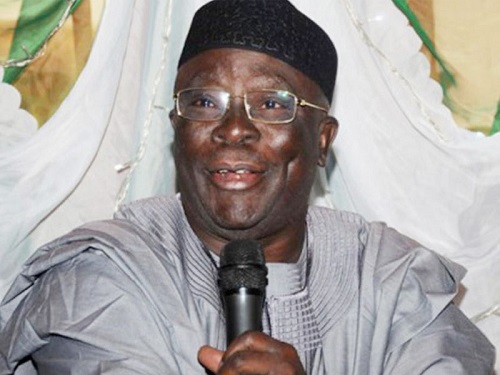 Less than 24 hours after former President Olusegun Obasanjo endorsed the presidential candidate of the Labour Party, Peter Obi, leader of Pan-Yoruba sociopolitical group, Afenifere, Chief Ayo Adebanjo, said, the nation will be in trouble, if Peter Obi is not elected President.
The Yoruba leader applauded Obi's endorsement by Obasanjo, stating that he was not surprise, given that the former President has always been in support of power shift to the South East in the interest of equity, fairness and just.
Adebanjo who spoke on Sunday said trouble looms for the nation, if Obi is not voted, adding that Afenifere's support for Obi was ideological and principled, stressing that other regions except the South-East had enjoyed the privilege of being in the saddle.
The Pan-Yoruba leader maintained that there was no justification for APC's Ahmed Bola Tinubu to contest when a former President, Olusegun Obasanjo from the South West spent eight years.
For Atiku Abubakar of of the Peoples Democratic Party,Adebanjo kicked, saying, it would be unfair treatment for another Northerner to take over when a Northerner is exiting.
He said, "How are you going to justify Tinubu when Obasanjo had spent eight years? Or how do you justify Atiku when another Northerner is leaving the place? That's the crux of the matter. The South-West has done, South-South has done, is South-East not part of Nigeria?
He warned against politics of ethnicity, noting that he supported Tinubu to become governor of Lagos, but will not support him to be President, saying that those who believe in the principle will support his position against Tinubu and Atiku.
"Don't bring in ethnicity. I said it in my statement. If it is about ethnicity, I should support Tinubu. I made him the governor but I am not supporting him as President. Yoruba people don't cheat others.
"We cannot talk of a united Nigeria when the South-East has not had it. I
am not like Atiku who said he wants to keep Nigeria. How can you do that when you are denying a part of Nigeria its right?"
Ahead of the election, Adebanjo urged Nigerians to vote the right people in the right places, saying, "If they vote outside Obi, Nigeria will be in trouble. Anything outside Obi, we are in trouble."
Source- Capitalpost