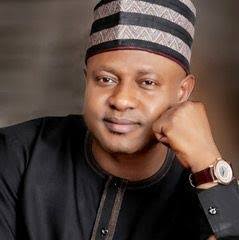 The 2023 Gubernatorial candidate of the All Progressives Congress (APC) in Kaduna State, Sen Uba Sani on Saturday expressed concern over the presence of illegal arms across the country. This is just as he proffers solution to the insecurity through the creation of state police.
To him, the creation of the state police as seen in the United States would enable state governors to be on top of their game as chief security officers in their respective jurisdictions.
Uba Sani stated this while interacting with newsmen at the Secretariat of the Kaduna State Council of the Nigeria Union of Journalists.
According to him, "insecurity is a national issue. If elected, we want to look at the issue of insecurity in our state by going to the root cause.
"For example, we have a constitutional issue as no governor has control over the security architecture like the police and other security agencies in their states and we are working on it in the national assembly.
"So, state police is the way forward and that was why the lawmakers have agreed to consider state police to solve our security issues.
"This will mean every state can have the number of police they desire and equip them accordingly and that is the only way forward. Based on our findings, we have so many illegal firearms in the country and we need to do something about it.
"The issue of insecurity is key to us and we will do everything legally possible to put it behind us if elected in 2023", he added.
Source: gobroadsheet