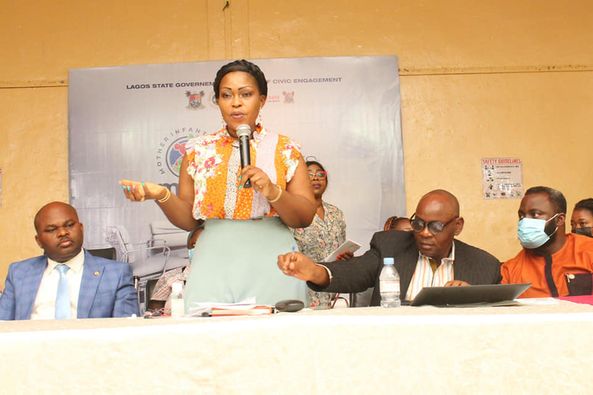 By iliya Kure
Lagos State Government will commence weekly distribution of food packs and supplements to less privileged pregnant women in the state. This is aimed at boosting neonatal brain development from conception to birth.
The Initiative which will kick-start in the second week of January under the State's Mother, Infant and Child (MICH) programme is targeting 570 women across 57 Local Government Areas (LGAs) and Local Council Development Areas (LCDAs) at its launch phase.
Addressing Medical Officers of Health (MOH) drawn from all LGAs and LCDAs of the State, ahead of the flag-off, Special Adviser to the Governor on Civic Engagement, Aderemi Adebowale, enjoined them to remain conscientious while distributing the food packs at their various Primary Healthcare Centres.
"This programme is a bold attempt to provide women with basic food items during pregnancy across Lagos State. This is to ensure that both the growing foetus and the poor expectant mothers have access to nutritious food needed for the healthy development of the baby's brain and the well-being of the expectant mother", she stated.
The Special Adviser, appealed to all stakeholders to ensure the launch phase of MICH is successful, saying "In this phase, we have a MICH card that allows us to track our indigent pregnant women at every pre-determined touch point such as antenatal attendance, food collection and home visits among other benefits".
"We have also instituted procedures that have the propensity to make the tasks easier and more efficient by making automated voice calls in preferred languages, daily SMS prompts, 24/7 Toll-free Teleconsultations and Vaccination Reminders", Princess Adebowale disclosed.
Stakeholders present at the meeting included representatives of the Ministry of Health, Lagos State Primary Healthcare Board, Lagos State Health Management Agency, Lagos State Residents Registration Agency, Gerocare and Mumspring.
MICH, was launched by the Lagos State Governor, Mr. Babajide Olusola Sanwo-Olu in September 2021.