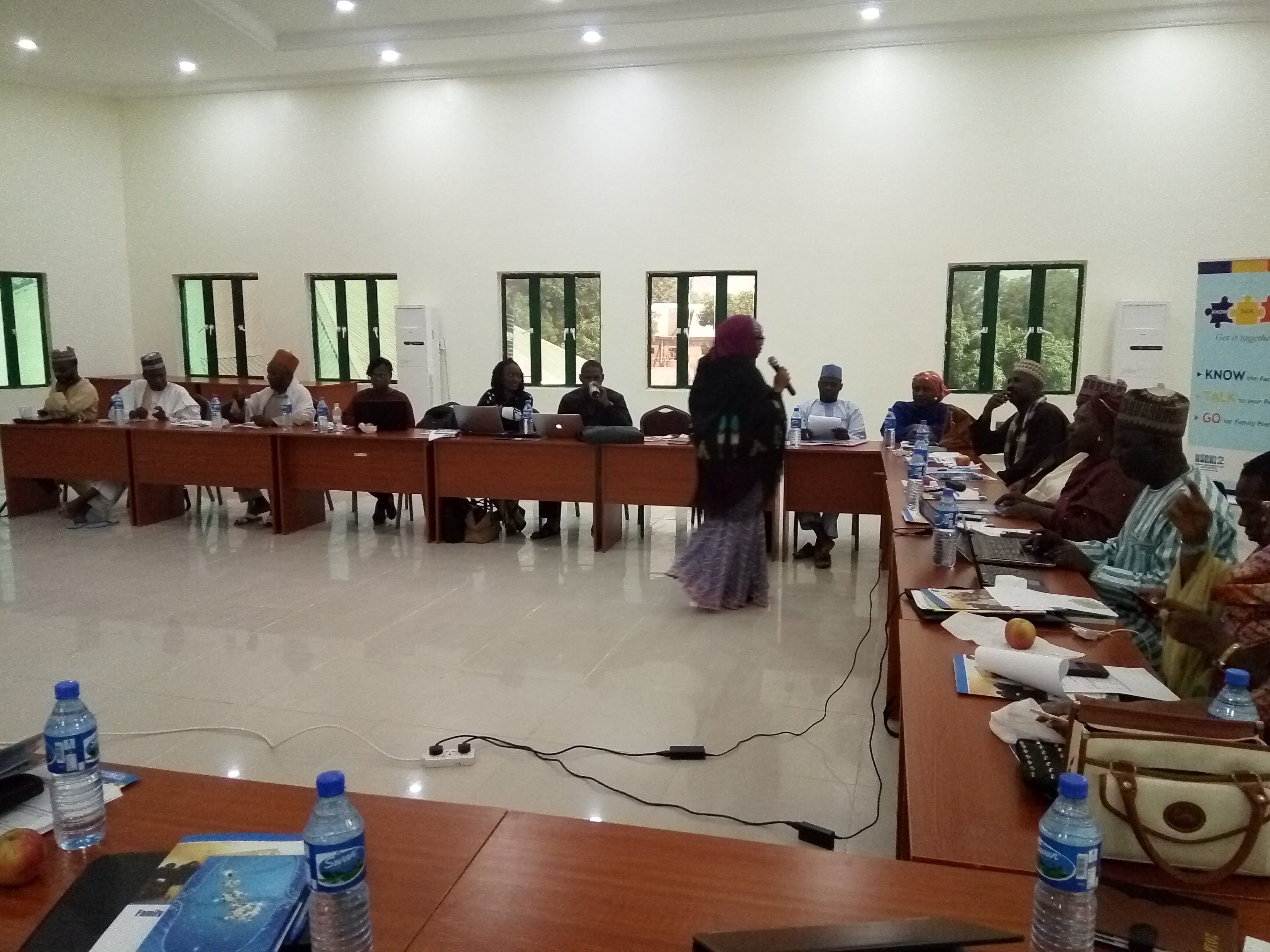 By Joseph Edegbo
Kaduna (Nigeria) – A sustainable succession action plan has been drawn up by advocacy groups that will take over the operations of the Nigerian Urban Reproductive Health Initiative in 2020.
Part of the plans which roll up to 2023 is derivable from those of the Family Health Advocates in Nigeria Initiative (FHANI), with additional inputs generated during a 3- day workshop held in Kaduna, Northwest, Nigeria.
Apart from FHANI which is registered and being supported by some donor partners along with NURHI, other advocacy groups which attended the workshop from Kano, Ogun and Delta states are in the process of registering with Nigeria's Corporate Affairs Commission – the government body saddled with responsibility of registering businesses.
It is against this background, that the groups, mainly family planning Advocacy Working Groups, in the states resolved to among others adapt and modify FHANI's constitution and guidelines for implementation.
Key areas of implementation are inclusion of youth in the advocacy groups, leadership skills development, membership drive and networking with other similar groups nationally and internationally.
Mobilization of human and financial resources, including engagement of additional professionals and expanded networking with key partners.
The workshop also considered the importance of data, which would help the groups, not only in programming, but assessing their activities.
Meanwhile, FHANI has reassured its determination to expand activities beyond Kaduna to other states in the northwest of the country in no distance future.
It also promised to serve as an institution for policy and youth led organization.
FHANI chairman, Muhammed Shehu Makarfi said at the closing of the workshop that the advocacy group is also poised to attain a brand name in family planning in Nigeria.
He thanked NURHI and other donor partners for acknowledging the activities of FHANI.