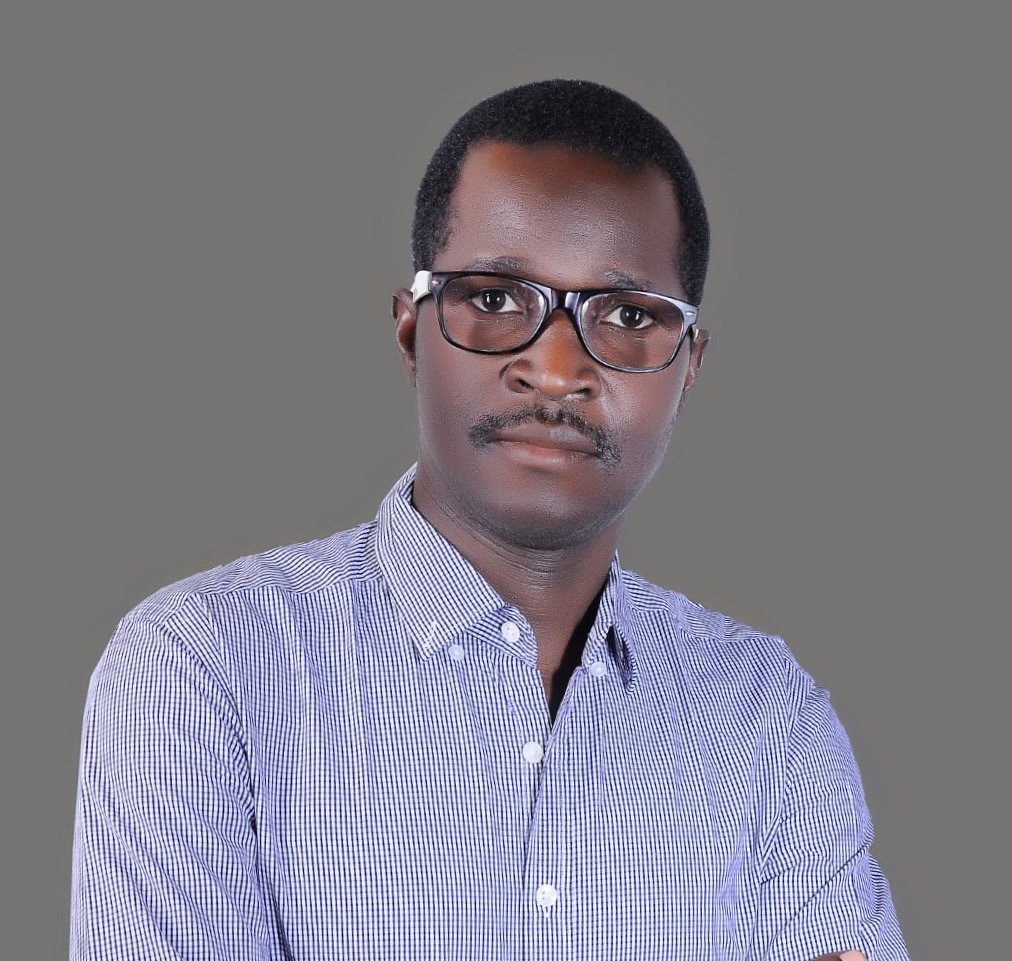 By John Danfulani, Ph.D
"If we do not believe in freedom of speech for those we despise, we do not believe in it all all" Noam Chomsky
Capitalistic and elitist philosophy of Mr. El-rufa'i are against my populists and somehow communists principles. His believe that "you are on your own" is constantly colliding with mine holding; "we are in it together". But situation and ambition of others, "forced" me to work for APC, by extension, Mr. El-rufa'i in 2015 polls (fact that even my ardent traducers can't deny). I played roles that I don't thinkI will ever dream of playing in any political process again.
Mr. El-rufa'i started on controversial notes, thus justifying my fears that Kaduna people have boarded a flight with a reckless pilot that isn't scrupulous with rules and regulations of flying, as well as attention to forecast(s) of weather readers. Under the guise of reforms for an efficient and effective system, he changed every single protocol standing in the State.
In the name of cleansing payrolls off ghost workers, he initiated a marathon and many layered screening process that led to death of some civil servants and non payment of salaries for months. His screenings killed the zeal and productivity of the state and LGA workforces. If previous regimes paid civil servants despite existence of ghost workers, what is stopping him from paying the actual workers despite reducing their numbers? The balderdash of bandying figures running in hundreds of millions as monies saved from the exercises is illogical because thousands of genuine workers are not being paid. If he clears them, he will have no figure to play uncivilized propaganda with.
Peasant farmers constitutes more than 99% of the state population. And the only way they commune with government is through getting subsidized fertilizers and other items. His government has stopped procurement of these items. The ones the previous government bought for 2015 farming season were sold at the most expensive prices and the highest since the creation of Kaduna State in the 70s. EU and the U.S.subsidize agriculture and even give farmers money per head of cow or sheep. They intervene by buying farm produce in other to stabilize prices and keep them tie to their farmlands. Why would people who are encouraging diversification of our economy discouraged the idea by refusing to help them out? It's a known fact that they don't have collaterals to access commercial banks facilities, not even the ones under FGN's agricultural development schemes. Their only respite is through small subsidies governments provide through fertilizers, insecticide, herbicides and the rest.
Ignorant arrogance of some of his aides is another factor fueling the flame of my opposition to Mr. El-rufa'i. They are all over zanying and radiating no-nuisance-value talks about his sagacity, wisdom and courage. Meanwhile we have seen some silliest decisions and heard the most maroonic statement from their demigod. These semi illiterates and guys who went to evening schools equate his courage to Alexander The Great and his wisdom to Cicero. Because they are intellectually shallow, when they hear stories of some Bretton Woods seminars, they assume he is the sharpest and smartest persona on earth. But this is a person that has never set any outstanding record here or abroad. If he had we would have seen or heard it.
If Mr. El-rufa'i has the balls, why did he embarked on self-exile when Yar'Adua was President? What stopped him from honouring DSS's invitation with two incumbent governors with impunity? Even with them, he couldn't drive his personal car to their headquarters, he rode in Governor Amaechi's car. Is there any fearful man like him? His courage comes when there is power at his disposal… then you can see how he deploys it to subvert the law or kick assess of his opponents. If his mandate expires today, he wouldn't honour a common invitation of a police DPO, let alone leave his comfort zone abroad to honour an invite of a CP like some of us. Am not sure he can stand a single day in any dungeon in Nigeria, the way he is making people visit gulags- just because they are opposing his unpopular policies in the state.
Intolerance and highandedness is another of his disposition setting us on collision course. While in opposition, he said all manner of things in the name of enjoying his rights. He retweeted about Jesus Christ and Mary Magdalene, placed a PRO-like notice on resolution of Fulanis to go on reprisal, and calling Nigeria Army Jonathanian Army. He busied the streets protesting purported intentions of President Jonathan to yank off oil subsidies. But today, he is denying dissidents the same rights he enjoyed through sponsoring of executive bills intending to censor religious activities and resolving to prosecute people engaged in what he called hate speech. The height of his intolerance was in October of 2015? when he told those who don't accept his version of the truth to go climb mountain Kufena and fall. Just last week, once more, he branded all PDP members in Kaduna State virus. Is there any hate speech more than this one? Who doesn't know destructive nature of a virus to anything so infested with it? It's like some have the right to speak as they want while others don't in this part of the world.
Experts dissuaded him against his school feeding scheme. Because he is an all knowing person, he refused to pull the brakes to the programme. After two months of rolling the scheme, he came crying of massive running away of kids from school after eating their meals. The scheme gulps N90m a day, and that amount can construct 30 blocks a day. Meaning one year's school feeding fund can solve infrastructural needs of that layer of education. Another controversial part in the waiting is his intentions to provide uniforms. The amount for uniform will take care of instructional materials the state primary schools needs. Despite crying of the boomerang of the school feeding policy, he is marching the throttles not pulling the brakes.
APC crested to power on puritanical horse to power. During mandate hunting in 2015, they pontificated like infallible beings. After victory, characters enmeshed in multiple local and international scandals were appointed. Where went the adage "show me your friend and I will tell you who you are" comes to play? This type of cases, of course. A Sahara report piqued Mr. Jimi Lawal had cases to answer abroad and in the reportage, somebody alleged of existence of special relationship between Misters Lawal and El-rufa'i. When we pressed for his ouster, he was merely shifted to a new office of SENIOR COUNCILLOR that isn't known in the history of the state. Another successful sign of existence of more than meet the eye affairs between Jimmi and El-rufa'i, right?
Long before the return of this democracy in 1999, there was a power sharing arrangement between northern and southern halves of the state. PDP came, modified, and perfected it. It gave natives a sense of belonging and encouraged political participation. While campaigning, they promised to do better than PDP in terms of promoting togetherness, all sorts of fraternities, equitable sharing of spoils of power. After victory, they skewed the appointments and sidelined Southern Kaduna people. Sometimes in 2015, out of the 15 permanent secretaries only three were from Southern Kaduna. The Minister, Secretary to Kaduna State Government, Chief of Staff and PPS are all from the northern half of the state. Many of the LGA bosses he appointed in Southern Kaduna are settlers from places we don't know. But no Southern Kaduna man living in heterogeneous LGAs like Sabon Gari, Kaduna North and South, Igabi and Kubau was appointed. Mr. El-rufa'i claimed that all his appointments were based on merit but we have people appointed that have never gone to primary school let alone acquiring any special skill. It was mediocrity not meritocracy. Yet they said we shouldn't reduce all forms of public discourses to ethno-religious contours. Don't actions speak louder than voice? So they expected to tie our hands at the back and we should be praising them not protesting that?
He decreed that Kaduna State is a no man's land. How can a state singled itself and enact a law that will expose itself to abuses from others? Are there checking mechanism to ascertain claims by fraudulent Nigerians that wouldn't be staying in Kaduna but fill forms claiming to be Kaduna people? Is the law not going to deny full benefits of institutions created by the state to supplement shortfalls of federal institutions? Even in advanced climes the phenomenon of natives is there. The U.S have reserves that also holds with Australia and other countries. Why can't all those clapping for him from other states force their states to follow suit? If the law is good, they should not waste time saying hurray to him they should kick start an advocacy of making their state no man's state like Kaduna. All the grandstanding is to score very cheap political points at the national level, an act he knows how to play most.
We fully supported his land recovery effort but disagreed with the way the exercise was being waged. Three weeks isn't enough for people to relocate to new homes or construct new ones. More so in a clime that people have very large families, sometimes in dozens. Where is human face in this move? Is the demolition an avenue to show brute might and executive recklessness? By the way, why are giant buildings marked along a major way in the city still standing? The paint used for the marking has faded away due to harsh weather.
Despite all the razzmatazz and awards received, there is no single project standing or ongoing in Kaduna state. Very 'unserious' people like Bindow and Wike are not only flagging off but commissioning projects. Even Governor Shettima of Borno is commissioning projects, despite activities of Boko Haram in his state. But here we are with a man whose major concern is how to state visible in the country's media world – no matter how dirty the story may be. No single project, the only projects embarked upon are demolishing and controversies. Nigerians expected wonders and unprecedented transformation in Kaduna State, but what they are getting today confusion, absolutism, totalitarianism, veto trip, and directionlessness.
Let me close with these words from Sen. Thomas Hart Benson "Between him and me, henceforth and forever, a high wall and deep ditch! And no communion, no compromise".
Dr. Danfulani, a Rights Activist can be reached on phone 07082622012, or through email: johndanfulani@gmail.com