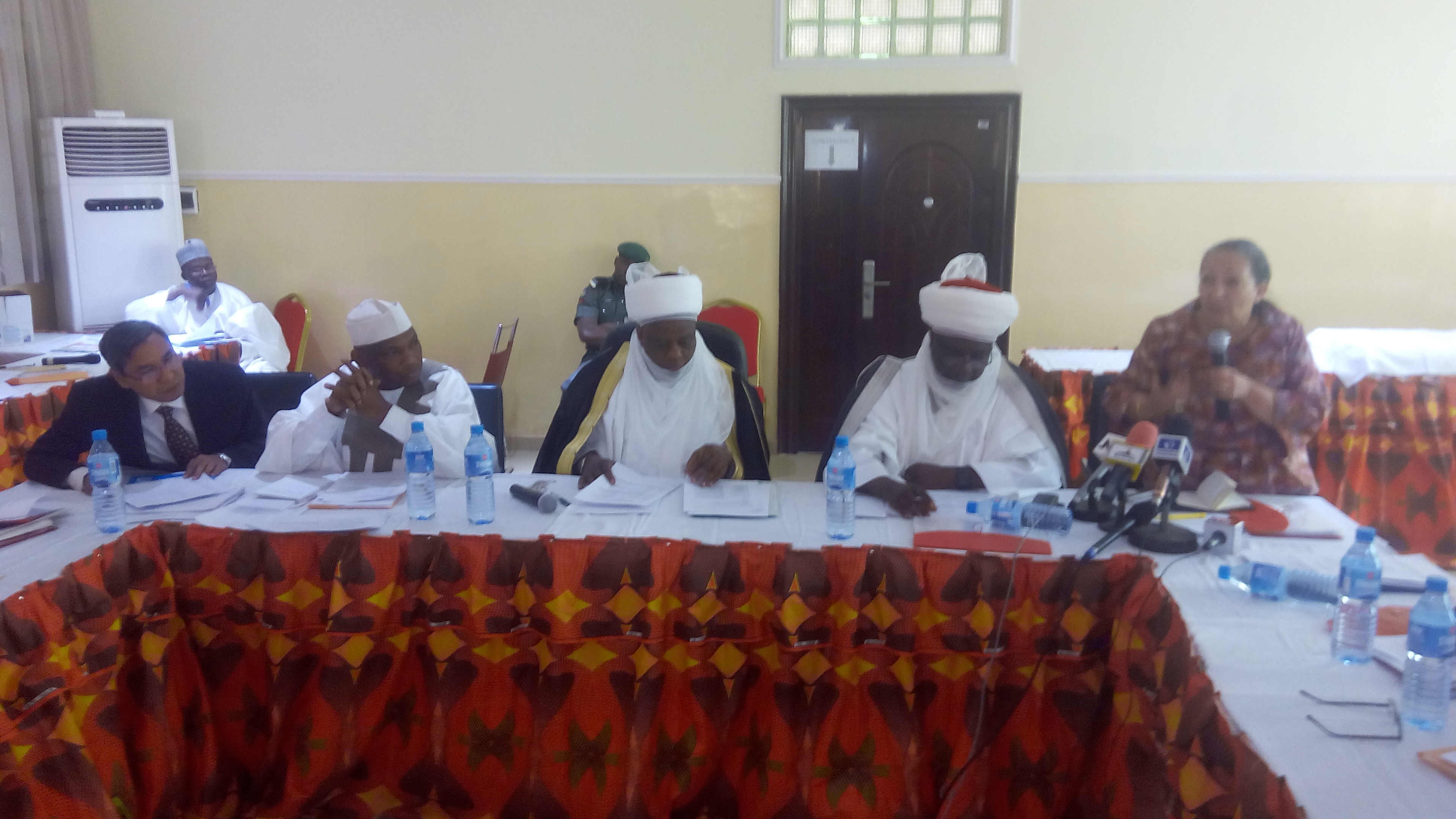 By Mohammad Ibrahim
Kaduna (Nigeria) — Stakeholders on education comprising of educationists, traditional rulers, donor organisations and parents from nineteen Northern states of Nigeria have met in Kaduna to review issues affecting progress in the educational sector, particularly as it affects the girl-child in the region.
The meeting was also part of plans for the forthcoming Girl-Child Education Summit in Northern Nigeria scheduled to hold in Sokoto.
Sultan of Sokoto, Sa'ad Abubakar lll who was chairman of the occasion, called to parents in the region to ensure educating their daughters, saying educated women are far better assets than uneducated men.
"UNICEF and Sultan Foundation for Peace and Development underscores the importance of educating the girls and to remove the perceptions that the place of the girl child is in the kitchen or the home.
"We believe an educated girl is better in bringing up better family and citizenry to the world because we all know the importance of our mothers.
"They trained and brought us up, if you check the lifestyle of an individual if its good, check the family background; and if bad check the family background. The women play that important role of bringing up the society.
"In Nigeria we don't pay much attention to girl child education. As we all know an educated woman is more an asset than uneducated one or even educated man, you must be knowledgeable to lead. To rule you must be knowledgeable.
"The girl child education has become very important especially now that the world is facing social problems, and Nigeria is part of that global village," he said.
In a remark, Jean Gough, Country Representative of UNICEF in Nigeria described education as a cornerstone of everything.
She added that without education, there cannot be reduction in poverty in any country.
According to her, Education is the hardest sector to transform, and that Nigeria cannot be transformed without education.
"With education we can bring the change we want for our girls in this country.
"We must push to bring the change Nigerians want. We all want to transform Nigeria and assist President Muhammadu Buhari to achieve goals set for Nigeria. We hope this year 2016 will be a year of true change for transformation," she said.