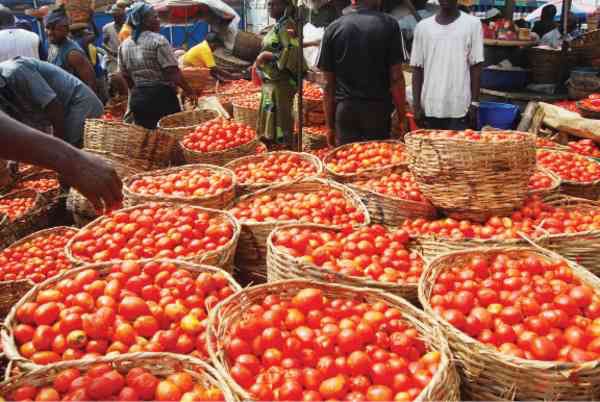 By Longtong Ibrahim
Kaduna (Nigeria) – Kano state government, northwest Nigeria has set up a 12- man committee to innovate ways on improving tomatoes production, processing, marketing and exporting, with a view to encourage investment into the sub-sector, and reduce wastage of large tonnes of the perishable produce in the state.
Governor Umaru Ganduje While inaugurating the committee stated that his administration is determined to reduce poverty and creating viable economy by strengthening the agrarian population, and to change from subsistence to commercial farming.
In a statement made available to Africa Prime News, the media spokesman of the Governor, Halilu Ibrahim Dantiye, pointed out that development indicators have shown that for economic development to be achieved, a state should not produce only what it could consume, but produce to export; adding that, "We must harness our potential so that value would be added to the Tomato production chain."
The statement added that the government is set to establish a cordial relationship with the Dangote Group, through its newly established Tomato Processing factory in the state to get the needed raw materials locally so there could be an increase in production capacity of farmers.
"The 1,200 tones capacity per day factory would be producing fresh tomato paste for local consumption and export, while about 40,000 farmers in the state would benefit from it through cooperative societies."
The terms of reference given to the committee includes: Organizing tomato farmers into competent out-grower system that will sustain commercial tomato production and supply to processors, marketers and direct consumers in all seasons; enhance performance of tomato farmers by creating linkages amongst various actors in the tomato value chain that could improve access to inputs, services, information knowledge and markets as well as to improve coordination of activities of the various actors for establishment and sustainable management of tomato business joint ventures in Kano; Promote technical and institutional capacities of grassroots tomato production clusters for sustainable business and organizational management and control in addition to networking with tomato industries in emerging economies.
In a remark, chairman of the committee, Alhaji Rabi'u Auwalu Yakasai promised to execute the task bestowed on them to achieve the expected results with diligence.
Kano state has one of the most advanced large-scale irrigation farming in Nigeria, making it a center of tomato production, and by ranking, second highest producer of tomatoes in Africa and 13th in the world (FAO 2011).
Despite the huge tomato harvested in the state and other part of the country, more than 50 per cent of the produce is lost due to lack of preservation, poor marketing/distributing means, humid weather condition and its inaccessibility to local and international markets.