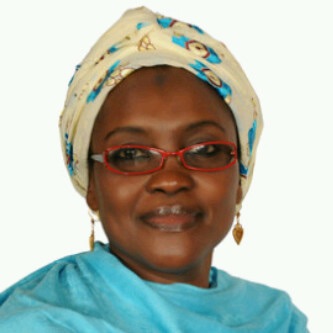 Iliya Kure
Kaduna (Nigeria) – A Nigerian women politicians group 'Women In Politics Forum' has commended Governor Nasir El-Rufai of Kaduna State, Northwest Nigeria for appointing women into key offices in the state – the last being the appointment of Hadiza Usman as Chief of Staff to the Governor, and Saude Amina Mohammed, as Personal Secretary to the Governor.
Vice President North; of the Forum, Hajiya Hafsat Mohammed Baba in a statement said the move is a demonstration of the Governor's resolve to address issues peculiar to women, especially those related to violence against women and maternal heath, among others.
"This indicates that the governor is passionate on things that concerns the health and welfare of women."
She called on other Governors from Northern Nigeria to follow Governor El-Rufai's example by giving women the opportunity to contribute their quota in nation building.
"We call on other state governors in the north to appoint women into political offices, so that the women will contribute their quota in moving Nigeria forward."
Hajiya Hafsat Baba also called on Governor El-Rufai to continue with such gesture when appointing his Commissioners and Local Government Care taker Committee Chairmen.
This is the first time a Kaduna Governor would appoint more women into key Government offices. Since Nigeria's return to democracy in 1999, the best women had was to have two representatives in a 24 – member State Council Executive.