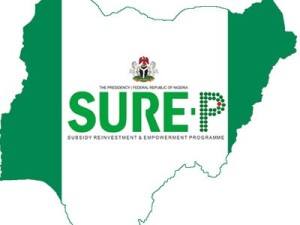 By Bashir Adisa
Nigeria's Subsidy Reinvestment and Empowerment Programme (SURE-P) has commenced free medical outreach across the nation with a view to rendering services to underprivileged citizens.
Speaking in an outreach in Kwoi – Kaduna, Northwest Nigeria,
National Senior Programme Officer for the National Agency for the Control of AIDS (NACA) and SURE-P, Dr. Ibrahim Muhammadu described health care as one of the vital needs of man, saying Nigerian authorities has also seen it as a critical deliverable.
"Through the SURE-P platform, the government is doing a free medical outreach campaign in all the states of the country, including Abuja. What we did was that we picked any local government which the state and federal government thinks is a priority area and then come there to give them free medical consultation, free testing and free medication and other pertinent things that will boost the people's health. The free medical outreach in Kwoi is targeting over 10, 000."
Beneficiaries will get free HIV testing, diabetics testing, hypertension, hepatitis and free drugs.
According to Dr. Muhammadu, the Federal Government in partnership with the State Government, used several criteria to pick the area for the outreach, which included population and areas of need.
He called on the people to complement the effort of the government by coming for the free medication and availing themselves other opportunities of the outreach.
In a remarks, the Paramount Traditional Ruler of Kwoi, the Kpop Ham, Dr. Danladi Gyef Maude represented by the Wali Jaba/District Head of Fada, Dr. Stephen Sani, commended Nigerian Government for the effort, saying that the outreach will go a long way in improving the health status of the people of the area.
He said the medication provided are second to none in the area, stressing that anyone who doesn't take advantage of the free medical outreach would surely loose.