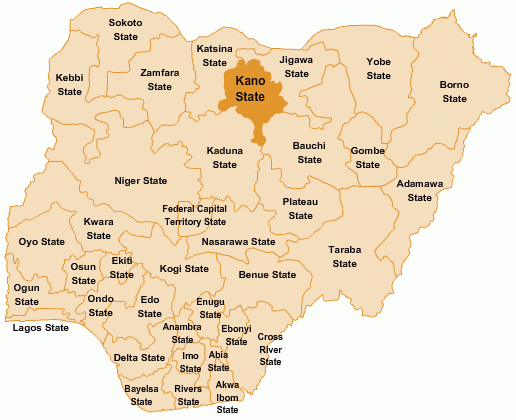 Longtong Yakubu, KANO
Governor-Elect of Kano State, Abba Kabir Yusuf, has called on members of the public to submit to his team any information on the outgoing administration, that can be helpful in shaping his incoming administration
"The Governor–Elect of Kano State is inviting concerned members of the public that have any relevant information which would help the incoming administration to have more insight into what happened in the last Eight Years (2015 -2023) to submit such information, in writing, to the Secretariat of the GTC," says a statement by Chairman of the Gubernatorial Transition Committee, AB Baffa.
The Gubernatorial Transition Committee (GTC), comprising members of the New Nigeria Peoples Party was set up by the Governor–Elect of Kano State, Abba Kabir Yusuf.
The action is perceived by many as the beginning of many steps toward probing the outgoing administration of Governor Umar Abdullahi Ganduje by the incoming Governor.
There has been political rivalry over control of Kano affairs between outgoing Governor Ganduje and former Governor Rabiu Musa Kwankwaso, whom the outgoing governor deputized twice, from 1999 to 2003, and from 2011 to 2015.
In mid-March, the governor-elect had warned banks in Kano to desist from providing additional loans to the outgoing administration. He also raised concern last week over public property sold to family members of the outgoing governor.
But in response to the two occasions, the Ganduje administration kept saying it was still in power and would continue to take necessary administrative actions until it hands over power to the incoming administration on May 29th.
Pundits of Kano politics believe Kwankwaso was the political godfather of Ganduje, whom he [Kwankwaso] backed in 2015 against another power block headed by former Governor Shekarau, but things fell apart between the two in 2016, barely five months after taking over when Ganduje could not bear with demands from Kwankwaso.
Kwankwaso is seen as the political godfather of the incoming governor, Mr. Yusuf, whom he backed in the fiercely contested election of 2019 against Ganduje, but lost to the outgoing governor.
Kwankwaso founded the NNPP a few months before Nigeria's 2023 General election.
Additional reporting by Iliya Kure