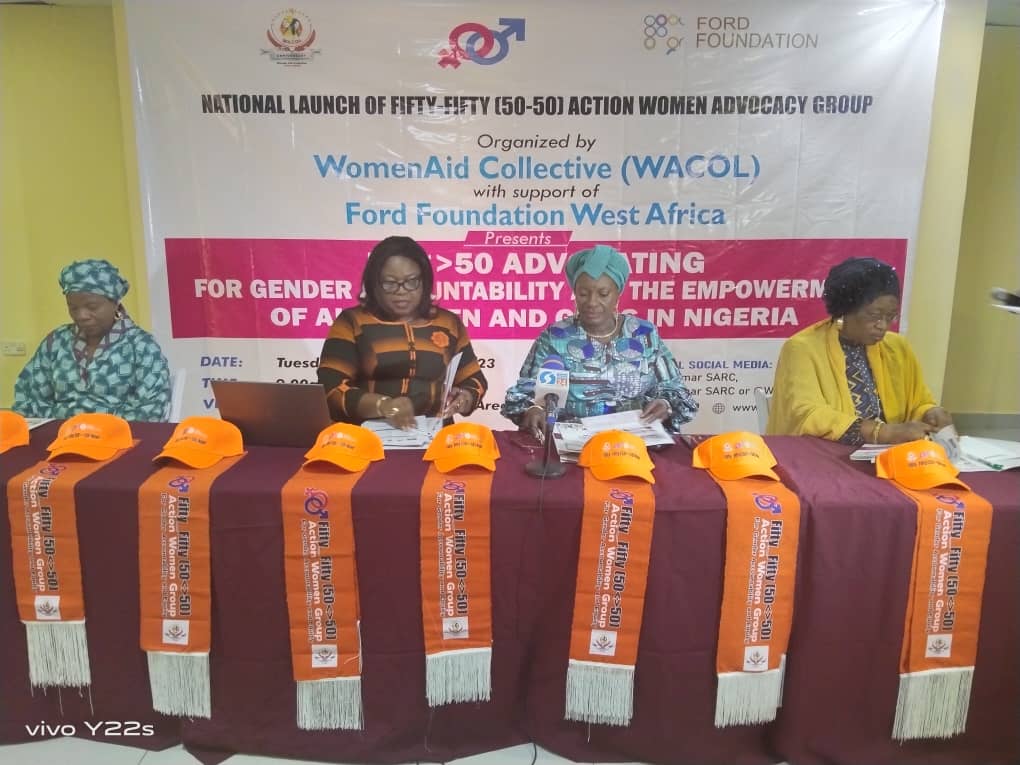 By Justina Auta
Minister of Women Affairs, Mrs Pauline Tallen on Tuesday, advocated for the incoming 10th National Assembly to promote inclusiveness and gender equality in the country.
Tallen, made the call during the launch of Fifty-Fifty (50-50) Women Advocacy Group, organised by the Women's Aid Collective (WACOL) with support from Ford Foundation West Africa, in Abuja on Tuesday.
According to her, women-led advocacy aide in shaping the society and promotes effective change, as well as break down barriers.
" Throughout history, Nigerian women have been at the forefront of advocating for social change, fighting for their rights, and speaking up for those who have been silenced.
" Women have long understood that they must use their voices to effect change, to break down barriers, and to create a world that is more just and equitable for all.
"But, we still have a long way to go. Women still face discrimination and bias in countless areas of their lives, from the workplace to the political arena. And we know that women-led advocacy is the key to changing this.
"It is amazing to see us all gather today to support the National scale-up of this project today by WACOL with support from the Ford Foundation.
" I understand that the project is to enable more women participate and benefit to transform their lives, their immediate local communities and constituencies towards a violence free society where gender accountability matters," she said.
Prof. Joy Ezeilo, Founder, Director WACOL/TamarSARC, stressed the need for lawmakers in the incoming 10th National Assembly to give gender inclusiveness high priority.
"It is very important to engage at every opportunity and especially for the 10th National Assembly representatives to begin from time to set the gender agenda.
"This is so they can buy into why not only does it make sense to enhance women's participation but recognising importantly, that women have a right to participate in the government of their country.
"We run a democracy, and for us to have a sustainable constitutional, democracy and development, we need both men and women," she said.
She explained that the 50-50 Action Women Group, had impacted tremendously in the fight against Gender Based Violence (GBV) by securing the commitments of notable traditional rulers, some of whom she said have transformed to gender champions. (NAN)