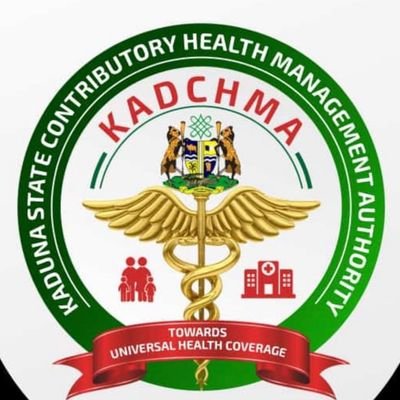 Plans are underway to have One consolidated Vote and One benefit package to address the issue of vulnerable nationwide under the national health insurance scheme.
Already, the Association of State Health Directors have made a submission to the National Health Insurance Authority towards that direction.
The Director General, Kaduna State Contributory Health Management Authority, KADCHMA, Mallam Abubakar Hassan disclosed this Wednesday during an Advocacy visit by members of the Family Health Advocates in Nigeria Initiative, FHANI.
FHANI team and some management staff of KADCHMA in a group photo- graph
According to him," If we are targeting the vulnerable, we should have One consolidated Vote, One benefit package that should address all the vulnerable. Already deliberations are on and very soon we may not have a separate Vote again" he said.
Enumerating the KADCHMA benefit package, the DG told the Advocacy team that it is lower than National, and that the Document with family planning services, was developed by the Authority based on what the people can afford.
Mallam Hassan however noted that despite the awareness created through various sources, only 5% of the population have embraced the scheme.
To check the trend, he said, the 255 PHCs at Wards are not only offering clinical services but also provide information about the scheme.
The Authority also translates its pamphlets into local languages commonly spoken in the State to reach the people.
He said KADCHMA has evolved a flexible contributory system where a person pays 3 months installmental, while other plans are in the pipeline especially for the locals to do same with their produce under what he tagged "Food for Health".
"The more people enrolled, the more services we provide with resultant sustainability", he said.
The Director General who spoke of the positive team work being exhibited by the management and staff, thanked FHANI for the consciousness on the activities , assuring the advocates of their commitment to the attainment of universal health coverage.
Earlier, the leader of the advocacy team, Dr Suleiman Tanko who represented FHANI Chairman, Alhaji Bala Tijjani expressed delight with the contributions of KADCHMA towards the improvement of access to child health as well as his innovation, creativity and team work.
He however informed the DG that during FHANI's community engagement, not much could be said about KADCHMA as there was no document on the functions of the Authority like others.
FHANI, Dr. Tanko added, would also like to know if its functions include family planning component which is the focus of the NGO.
He was of the belief that if family planning services are delivered to  community, 90% of the mortality and morbidity of women of child bearing age is reduced.