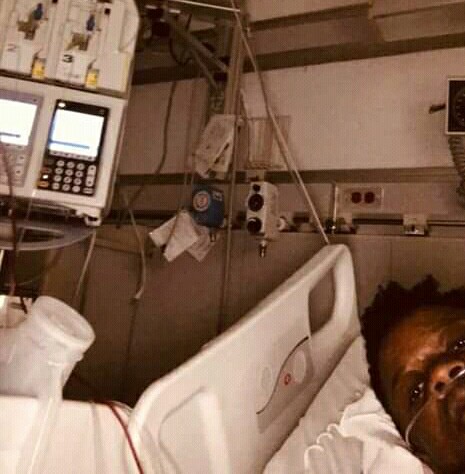 Raine Golegio
The Management Team of Liberian International Musician Solomon Smith alias "Friday D' Cellphone Man" has officially launched an SOS call to raise at least hundred thousand USD to pay the medical bills of the artist artist in the USA.
It can be recalled that condition has been circulating on social media about Friday D' Cellphone Man encountering serious Liver complication in the USA and lacks funds to sponsor his medical bills, a report that has drawn serious concern in the public.
Speaking to Prime News via our internet extension from the USA on Monday, Madam Saytue Saye, Manager of the Liberian artist confirmed the report adding that he is currently getting TIPS procedure at the Emory University Hospital in the USA.
She added that for several years since childhood, Friday D' Cellphone Man has been living with such Liver complication but was missed informed by local health authorities that he had ulcer based on the poor economic status of his family to seek advanced medical attention outside of Liberia.
She further revealed that as a result of the situation, the artist has also developed several health complications including; esophageal varices, Cirrhosis, and enlarge spleen which were discovered by doctors following accident during medical check-up.
Saytue Saye who has managed Friday D' Cellphone Man for over five years to present, further expressed sadness over the current health condition of Friday D' Cellphone Man and called on the public for assistance