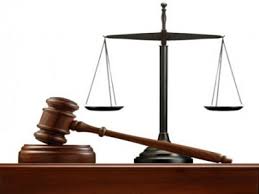 A Bauchi based health facility, Makkah Eye Specialist Hospital, a subsidiary of Al-Basar International Foundation, has dragged WikkiTimes, its Publisher and reporter to court over an investigative report, the plaintiff considers defamatory.
The hospital is demanding N1 billion in damages from the publication which it says has "maliciously" defamed the plaintiff.
In a statement of claims filed at a Bauchi State High Court and served on the respondent,  the plaintiff also prays the court to be paid another 100,000,000 "for the inconveniences and trauma suffered by the plaintiff" N5,000,000 as cost of the suit and solicitors fees.
The Hospital equally seeks for a court order to compel WikkiTimes to tender a public apology on its website, Daily Trust and ThisDay newspapers.
The statement of claims signed by Barr. Ibrahim Umar Abere Esq, leading an eight-man counsel to the plaintiff,  is slated for mention on the 18th of March 2021 .
Meanwhile, WikkiTimes says it stands by the publication entitled "Inside Makkah Eye Specialist Hospital Bauchi Where Exorbitant Charges, Tax Evasion, Retrenchment of Indigenous Staff Become the Norms".
In the exclusive investigative story being claimed defaming, WikkiTimes says it  detailed how the hospital deviated from its creed of affordable healthcare, resorted to charging clients three times the amount in similar private institutions.
WikkiTimes said to have also documented in the report,  allegations of maltreatment of patients seeking medical help and systematic disengagement of indigenous staff on frivolous allegations, even as the investigation uncovered how the hospital shortchanged the Bauchi State Government in tax revenues for six years.