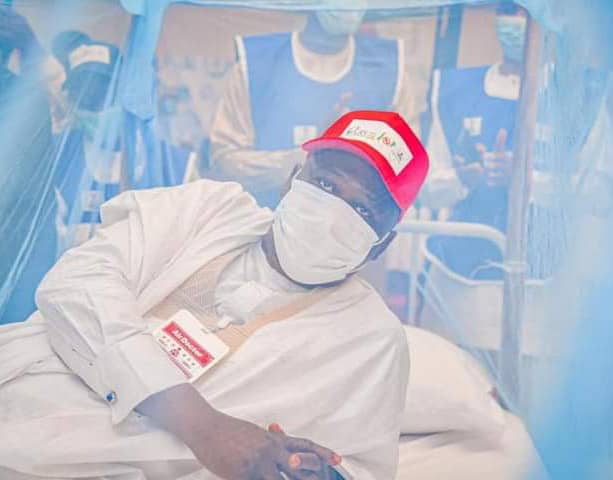 The Governor of Adamawa State Ahmadu Umaru Fintiri has fagged-off the distribution of over 2.8 Insecticides treated Mosquito nets (ITNs) across the twenty one Local Government Areas in the State, just as he demonstrated to the people,  the importance of sleeping inside the nets.
Ahmadu while delivering his speech at the occasion at Government House Banquet hall told the people that the State government in partnership with Catholic Relief Services (CRS), a donor agency has approved the use of over 900 health facilities.
"The use of ITNs has also been proven to be one of the most effective malaria preventive interventions.
"In this campaign, the State Government has approved the use of over 900 Health facilities and deployed over 1000 Health workers for successful implementation.
Furthermore, the State Government has fulfilled all its financial obligations to ensure smooth running of the campaign.
"However, to ensure a malaria free Adamawa State, I enjoin the citizens to play their part by sleeping inside the nets every night." Ahmadu
You would recall that the door-to-door distribution of the Free ITNs was announced by the state government to commence from 15th – 28th October, 2020 across all the 226 political wards, geared towards having a malaria-free Adamawa state.