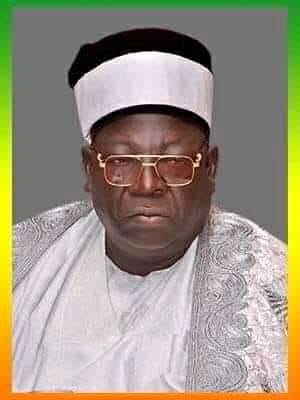 By Danladi Goma & Saraki Danladi Goje
We feel the need to put the records straight as regards the way our Mai has been treated by the COVID-19 State Task Force Committee.
In his exemplary leadership, the Mai voluntarily asked for his sample to be taken even when he was not under any obligation to do so. This he did as a show of his responsibility and responsiveness as a leader, not because he was down with symptoms akin to those of COVID-19.
The Mai's sample was taken on 11th May, 2020 for testing as he requested. Four days later on 15th precisely, the Mai was told that his result came out positive.
The Mai was never contacted about his status even after the results came out given the fact that he is a highly revered Chief not only in Gombe but in the country at large. Mai Tangle, Dr. Abdu Buba Maisheru II is the Chairman, Northern Nigeria Christian Traditional Rulers.
As a man with great peaceful disposition, he never argued with the committee when asked to go on isolation in Gombe.
Whoever said the Mai has been in isolation for 12 days is not saying the truth. How can one be in isolation in his Palace while performing his duties as required of him?
Thus he was taken to Gombe on Friday 15th May, 2020 and another sample of his was taken on the same day on arrival. And shortly after that, on Sunday 17th May, 2020 the result was out. This time it came out negative and this particular result was presented.
We have looked at many issues surrounding the State Task Force on COVID-19's handling of the first test and the second one and it became evident that their story as regards to our Mai's health is not adding up at all.
The Mai, being a man of peace, on coming back from the so called isolation, decided never to join issues with anyone instead he issued a press statement calling on his people to thank God on his behalf and even expressed gratitude to as many that showed concern while the whole drama lasted.
But we were shocked to hear the State Committee on COVID-19 give out an embarrassing and misleading statement on 18th May, 2020 about the Mai during a press briefing. The press briefing added to our suspicion that there is something that is being swept under the carpet.
From when the first sample was taken, to when the result came out after four days and when another test was taken and the result came out in less than a day smacks of mischief purely planned to riddicule the royal father and the entire people of Tangale.
The committee ably led by a reknown professor of medicine with vast years of experience in the person of Prof. Idris Mohammed was misled, or they allowed themselves to be used as political tools by their invisible pay masters.
These events have raised unanswered questions such as:
Why was the result of such a highly revered leader who voluntarily submitted himself for testing in order to encourage his subordinates to cooperate with the COVID-19 Task Force not revealed to him until 4 days after the result was said to be out?

Why was another sample taken for test after the Mai's arrival in Gombe?

How possible is it for the State COVID-19 Task Force to collect the Mai's samples Friday and, boom! Result is out on Sunday?

Where is the result of the first test taken earlier?
The questions begging answers are many. One can keep asking questions on the matter and it will not be just a matter of suspicion but that of obvious politicking with the health of our beloved royal father.
We, therefore, demand for an apology and retraction of the State COVID-19 Task Force Committee's lies. These should be done on media, especially, the use of the tabloids used in propagating these stories should be employed in apologising and retraction of these obvious lies.
Danladi Goma is President, while Saraki Danladi Goje is Secretary General of Larobit Youth Development Association in Billiri LGA of Gombe State, Nigeria.