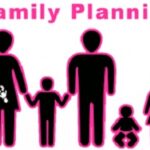 By Joy Gadani:
In order to engage the media on the developments and issues surrounding Family Planning service programme, a media round table was held on Tuesday in Kaduna, Northern Nigeria.
It was organized by an Advocacy group, Family Health Advocates in Nigeria Initiative, FHANI with participants drawn from various media organizations.
Addressing the participants, the Secretary of FHANI, Iliya Kure, expressed concern on several issues which led to the drastic drop of the Contraceptive Prevalence Rate (CPR) in the State to 12% from 24%, quoting National Bureau of Statistics.
"We are concerned because a lot of families are forced to give birth to children they cannot take care of"
Mr. Kure disclosed that the Kaduna State Primary Health Care Agency had not initiated any request in relation to Family Planning 2019 budget allocation.
About this time last year, he noted, the World was celebrating Kaduna state government for the procurement of consumables, though the consumables were procured on credit.
Presently, the state owes the contractor the sum of 97.9 million naira, he said.
He therefore called on the state government to be more proactive in the budget process and use the funds allocated to Family Planning from the Saving One Million lives. This is with a view to boosting FP services and also speeding up distribution of available commodities in the state.
"We are appealing to the state government to settle the contractor his money as failure to do so will further delay the procurement of consumables for the year 2019". The FHANI Secretary pleads.