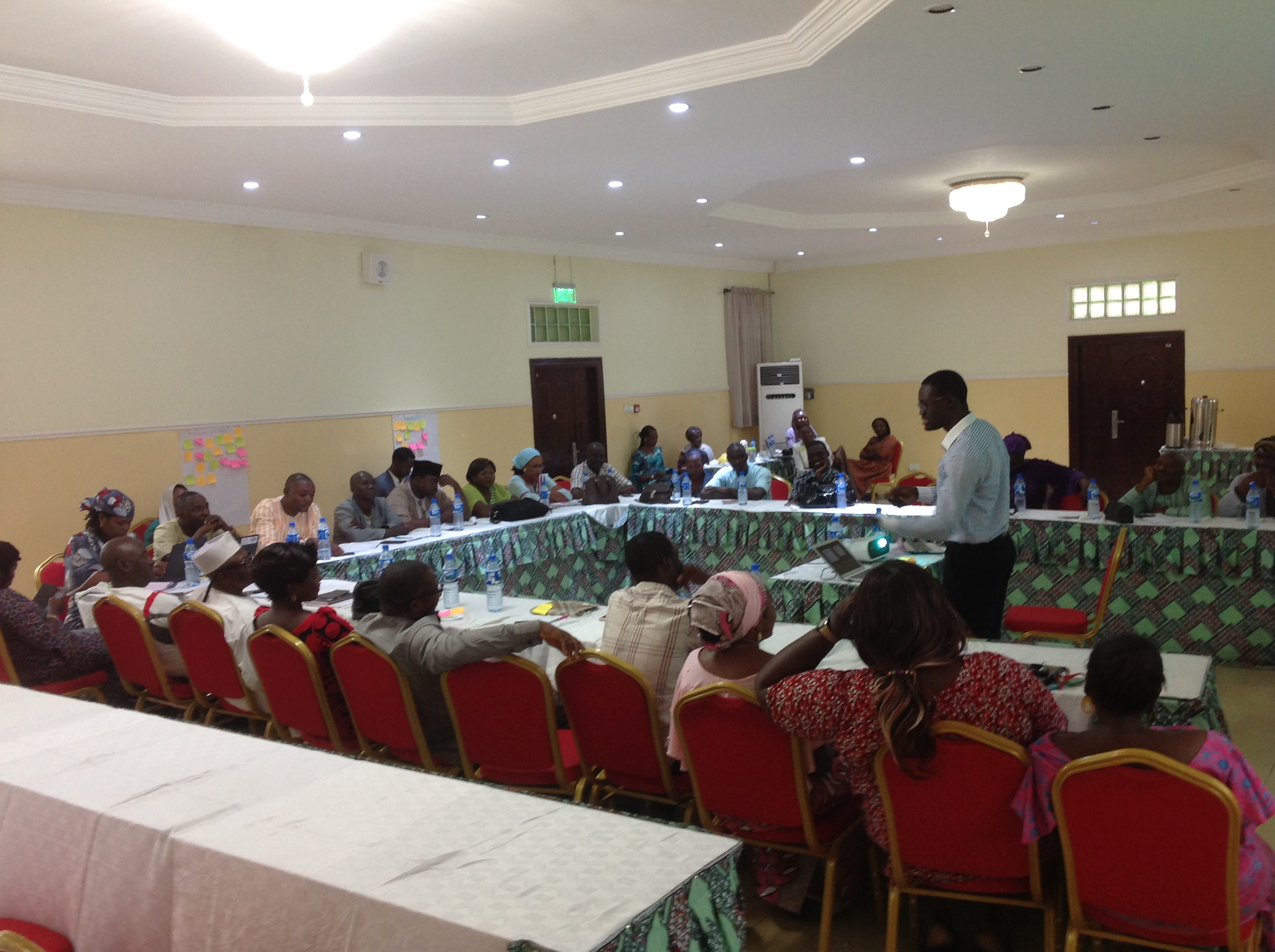 By Joseph Edegbo
A health advocacy group, Nigerian Urban Reproductive Health Initiative, NURHI has tasked Journalists to give the adolescents and youths correct information that would guide them to make informed choices as they grow through different stages in life.
An Official of the group, Aisha Waziri handed down the task Tuesday at a one-day sensitization workshop on Life Planning for Adolescents and Youths organized for Journalists in Kaduna, northern Nigeria.
Life Planning, she said, is fundamental in shaping the life and hopefully the future of a young person.
She stated that the period of transiting from childhood to adulthood requires special attention hence the need for journalists to among others, promote excellence in education and life planning among young people to ensure that they make informed decisions.
"Young people go through different maturity stages which often affect their emotional, physical and social being, she said.
Aisha who grouped the adolescents and youths to those between 15 and 24 years of age, told participants that this category of people needed correct information, especially on health and sexuality, among others.
She said, 55% of Nigerian population is under 20 years of age, while that of adolescents engaging in unprotected sex is 56% female and 48% male
Participants identified various barriers, myths and misconceptions common to life planning for adolescents and youths.
In a presentation on Social Media Strategic Approaches in Promoting Life Planning for Adolescents and Youths, a Consultant at the Development Communications Network (DevComs), organisers of the workshop, Sola Fagorusi said, the social media which is the fifth estate of the realm was powerful and on the rise.
He predicted that by 2028 there would be no hard copy of Newspapers in Africa, hence the need for Journalists to take advantage of the growth of the online publications very important.
Quoting the Nigerian Communications Commission, Fagorusi said there are 97 million internet users in Nigeria out of the county's 186 million population, adding that, 70% of the population have access to online information on mobile phones.
He said in Nigeria about 15 to 20 million people are on Face book, and 7.2 million of them visit the platform daily.
The consultant who introduced various internet platforms and their benefits to Journalists also spoke of the best days and time when most people are online
Nigeria: Governor Ganduje Signs 'Kano State Health Trust Fund' Into Law