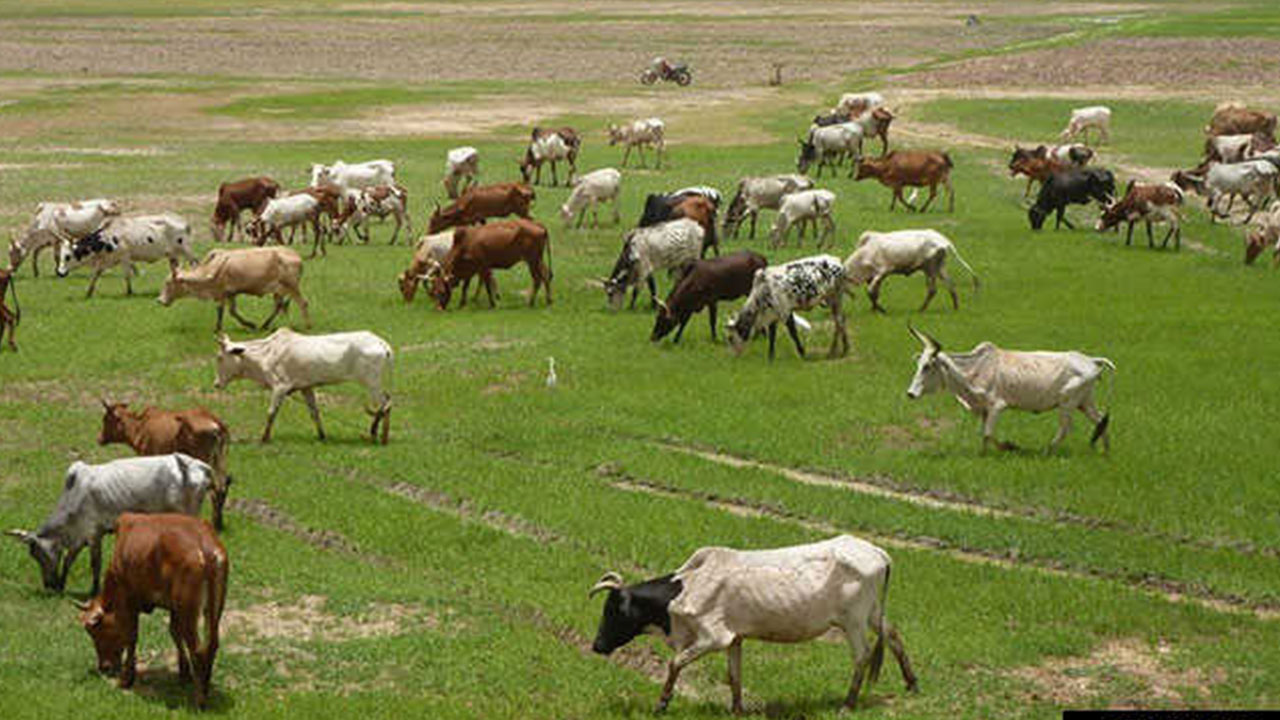 A bill for a law to regulate open rearing and grazing of cattle scaled through second reading at the Oyo State House of Assembly, in southwest Nigeria.
The bill seeks to prohibit uncontrolled grazing of cattle across the state and put a stop to incessant clashes between farmers and herdsmen in the state.
According to the bill, no herdsman shall be permitted to carry out open grazing outside the permitted ranches.
The bill stipulated that anyone found contravening the law would be liable to two year imprisonment with or without an option of N500,000.
It also stipulated that any herdsman or person found in possession of firearms or offensive weapons other than a stick would be liable to five years imprisonment with an option of N2 million fine.
Mrs Wunmi Oladeji, member representing Ogbomoso-North, called for a public hearing involving all concerned parties and stakeholders as an addendum to the ongoing debate at the assembly.
"Public hearing is very important in order to have a successful and lasting solution to farmers/herdsmen clashes.
"It should be constituted to forestall a repeat of the Benue incidence.
"Participants should not be limited to farmers but should include herdsmen, community leaders, chiefs, vigilantes and other law enforcement agencies.
"We need a law that will not only protect, but also represents interests of all concerned," she said.
The lawmakers, who debated upon the bill, agreed that the bill if passed into law would help protect the lives of farmers and also put a stop to pastoral conflicts in the state.
The Speaker, Mr Michael Adeyemo (APC- Ibarapa East), directed that the bill be passed to the House Committees on Agriculture, Security, Justice and Judiciary for further deliberations.
Herdsmen On Rampage: When Will Mr. President Bite The Bullet?