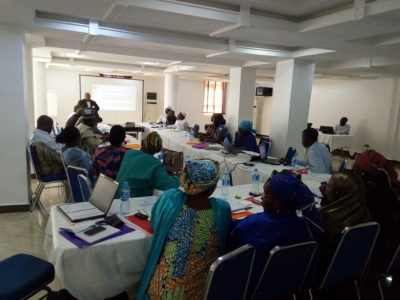 By Joseph Edegbo
Abuja (Nigeria) – Members of  Family Health Advocates in Nigeria Initiative, FHANI have renewed their commitment to budget tracking through focused advocacies for quick release and disbursement of funds, as well as increased budgetary provision by government for child spacing activities in Kaduna State.
Members of the Advocacy group declared their commitment in Abuja on Thursday to round up a 5- day budget tracking capacity building workshop organised by Pathfinder International.
The workshop which was also attended by officials of the Kaduna State Ministries of Finance; Planning and Budget Commission; Ministry for Health and Human Services; as well as Primar
y Health Care Development Agency, received assurances of their readiness to do the needful.
The State Director of Budget, Jummai Bako who was honoured with the title of "Champion of Child Spacing" in Kaduna State by FHANI, in appreciation of her friendly posture so far, said, as a mother she really have passion for family planning.
Child Spacing, she added, is very dear to woman, hence the need for her to fully identify with FHANI's commitment to realising the objectives of the programme in Kaduna State.
"Child Spacing is very dear to woman, I will do the best of my ability. I will support FHANI", she declared.
An official of Pathfinder International, Dr. Sakina Bello who decorated the Director of Budget on behalf of the Child Spacing Advocates, lauded the Kaduna state government's political will by the participation of the officials, and the enabling environment created for child spacing activities.
She noted with delight that the workshop had broaden the knowledge of the participants, which she said, should be zealously guided.
Sakina reiterated the commitment of Pathfinder International to continue to Partner with FHANI towards recording successes in family planning in Kaduna State.
AFRICA PRIME NEWS reports that participants were among others things, empowered to engage Kaduna State officials on budget tracking and advocacies for increased allocation and expenditure on family planning.
Nigeria: Governor Ganduje Signs 'Kano State Health Trust Fund' Into Law