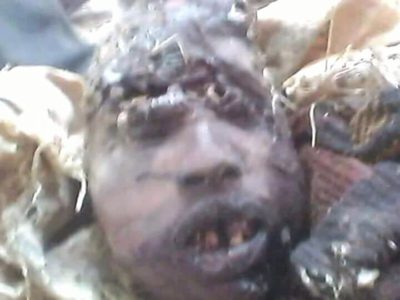 By Mohammed Munirat Nasir
Gusau (Nigeria) – A dreaded armed bandit, Tsoho Buhari, notoriously known as Buharin Daji is reported killed Wednesday evening in Nakango village of Zamfara State, northwest Nigeria.
A source in a telephone conversation with our correspondent said Buharin Daji was re
portedly killed by some repentant armed bandits who attacked him and his gang members, following his refusal to lay down arms after the peace dialogue with Zamfara state Government.
The source added that trouble started about a week ago when Buharin Daji gang rustled about 700 cattle, some belonging to the in-law of one of his former second in command identified as Jabe which made Jabe to confront him and refused to return the cattle to their owners.
The source stated that Buharin Daji and 8 members of his gang were killed during the onslaught.
As at the time of filling this report, details were sketchy and no official statement was issued.
Few days ago, the dreaded Buharin Daji in a recorded telephone conversation with secretary of an Emirate threatened to make Zamfara worst than Borno state in northeast of the country, if some of his boys arrested were not released.
Nigeria Police Confirms Killings At Herdsmen Settlement In Adamawa State