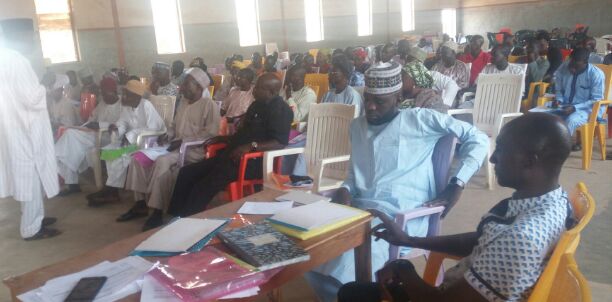 By Godwin Ekosin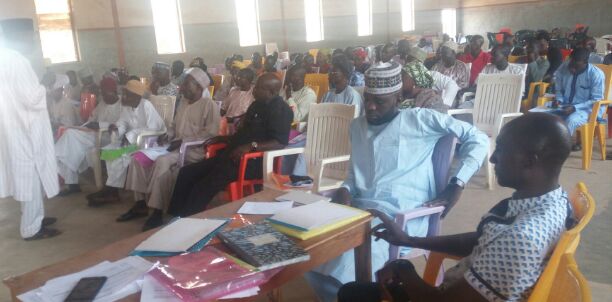 An International Non-Governmental Organization, Mobilising for Development (M4D) has introduced new engagement approach to share ideas and best practices with more Community Based Organizations (CBOs) and policy makers in northern Nigerian states of Kaduna, Kano and Jigawa.
M4D is a United Kingdom's Department for International Development (DFID)  5 year funded project, aimed at improving governance at the Local Government level, by ensuring citizens voice counts in governance.
M4D which had earlier conducted baseline studies, has taken note of the political economy of northern Nigeria, with a view to ensuring the best practice of improving governance in the region. It is currently working in the three focal states on diverse service delivery models where citizen's demands are accommodated in the plans of government officials.
In the new approach, emphasis is placed on improving delivery of basic services to women and adolescent girls, the physically challenged and the elderly.
M4D supports CBOs in developing action plans that guides them (CBOs) on implementing what they have learnt from peer review programmes.
A beneficiary of M4D programmes, Justina Bakut from Jaba LGA of Kaduna State, who spoke in one of the CBO programme in Kachia town said, she has been well equipped especially on networking with other CBOs to echo their voice and attract attention of policy makers right from budget planning to its implementation. this according to her is to ensure only the needed projects are executed by government.
"Before now, I don't know anything about networking. I usually thought an organization can work in isolation without joining hand with others to share ideas on how to move forward. I think an organization can work based on what its members think is good for them not necessarily asking from others. So, this learning event has taught me so many things I don't know despite been involved in the organization for a long time.
"For example, there are places that don't have water and even as we speak during hash weather condition like dry season, their river and well are already dried up and that means they have to trek kilometers before they can get water. These people are suffering. So these people need borehole or even pipe borne water which has even become scarce. Sometime the water board people will come and disconnect people who may not be able to pay their water bill even though the water is not frequently supplied. So we have learn the best way to go about all these issues without confrontation or force and the policy makers will reason with us", she added.
Another participant, Umaru Samaila from Kachia said, "today I leant how to write demands and show the evidence of writing such demands. If I get back to my community, I will mobilize my people and tell them what I have learnt here and see how we can do better on what we have been doing because there is always room for improvement".
Treasurer, Kachia Educational Development Association (KEDA), Kasimu Haruna who was among the resource persons at the event described M4D as pace setter saying before the arrival of the NGO in his community, KEDA as a community based association has been doing its things without proper organization.
According to him, ''we have been existing for the past 16 years and M4D came about five years ago. But before the arrival of M4D, we were running our association helter-skelter. However since their coming, we have received a lot of training and education on how to make our association strong. This has helped to be more organized in such a way that we now meet with policy makers.
We were running the association based on understanding we now had and transferred same to our people who have been supportive. We have also been able to be involved in self-reliance efforts so we can generate funds for our use instead of depending on politicians and government.
We have been able to raise enough money to built corpers' lodge for the benefit of our corps members. We also have computer training centre with the support of M4D though it has not commence operation fully which we hope will soon start".
In an interview shortly after the learning event held in Kachia on Monday, State Programme Manager M4D, Hannatu Ahuwan, said she considered it a learning event rather than training event because her NGO is working with Community Based Organizations (CBOs) in three local government areas of Kaduna State which are Kachia, Igabi and Kudan, a five years programme and which according to her is gradually coming to a close.
She maintained that,  M4D did not want to limit the scope to only the three LGAs where it is currently working, but want to see that even other CBOs in non M4D wards can also learn what its CBOs have learnt from; how they have leant it and of what benefit is this training to them and their communities.
Giving insight into her organization's activities she said, "the essence of our organization is to see that policy makers and service providers are more responsive and accountable to citizens needs and entitlements most especially those of excluded groups. So in other to achieve that, we work with LGA itself while we also work with CBOs to see that they are better organized and they are able to mobilize their communities, identify their communities issues, prioritize them and then make demands of their policy makers and service providers.
"We have been able to teach them certain things and we have improved their capacity. So we are here to review and learn more on all these things they have learned including other CBOs from other LGAs even though we are not currently working there.
"Like I mentioned earlier, we are working with already existing CBOs and there are criteria we used in selecting them. They are already known by their communities and that means they have been doing one thing or the other to improve their lot. So we carried out assessment need to identify where they have gap in term of organization and then strengthen their capacity in different ways and we have been able to achieve that. Some of them don't even have structure in place; no constitution, no action plan and some of them are not even inclusive as some of them don't have single woman or people living with disability among them. All these bottlenecks we have been able to resolve and they are doing fine now.
"Now, we are happy that they are now doing what they hitherto don't do.
"For instance, they identify their community needs and present them to policy maker in a manner that it will be difficult to ignore. They start with their LGAs and where the LGAs may not be able to handle such needs, then the state will come in. They also provide feedback to their community there by carrying everyone along in their activities.
"Within this senatorial zone, which has eight LGAs including Kachia where we are currently working, from each of the seven other LGAs we invited three CBOs and each of them came with two representatives and their community development officers of their LGA. So that translates to 49 of them apart from other CBOs we are working with.
"The message we have for them is that, they should go back to their various organizations and communities and put into practice what they have leant in this extensive learning event. They also need to get their CBOs better organized as they can see from those we have already trained. Now they can better mobilize their community, identify their needs and then approach policy makers and service providers to their advantage", added the State Programme Manager of M4D.
Additional reporting by Iliya Kure.