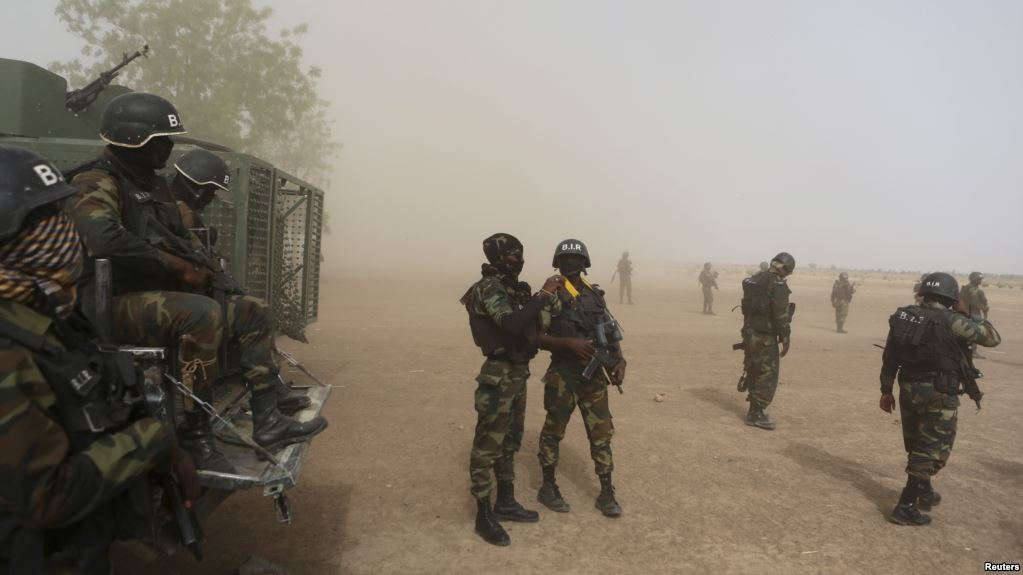 By Lontong Ibrahim
The Cameroonian Minister of Communication and Government spokesperson, Issa Tchiroma Bakary, says since the end of January, Cameroon soldiers in collaboration with the Nigerian troops, have launched successful raids on Boko Haram strongholds in the Mandara Mountains.
He explained that it has led to setting free of about 5,000 people, including women, children, and the elderly from Boko Haram's captivity.
He added that the freed hostages have been taken to a camp for displaced people in the Nigerian town of Banki and were receiving treatment from both Cameroon and Nigerian military health workers.
Bakary also stated that the military group fighting along the northern border had killed at least 60 Boko Haram fighters, destroyed their stronghold as well as seized a huge stock of weapons.
According to him, more than 20 suspects have been arrested and are helping the Cameroon and Nigerian militaries in their investigations.
He observed that troops have destroyed a refuge center for the insurgents in the Mandara highlands, a petroleum depot and an explosives factory.
The minister explained that residence of a Boko Haram leader, which also served as a hideout for the terrorists, a huge consignment of weapons, vehicles and motorcycles were also consficated, stressing that no soldier was killed, VOA reported.