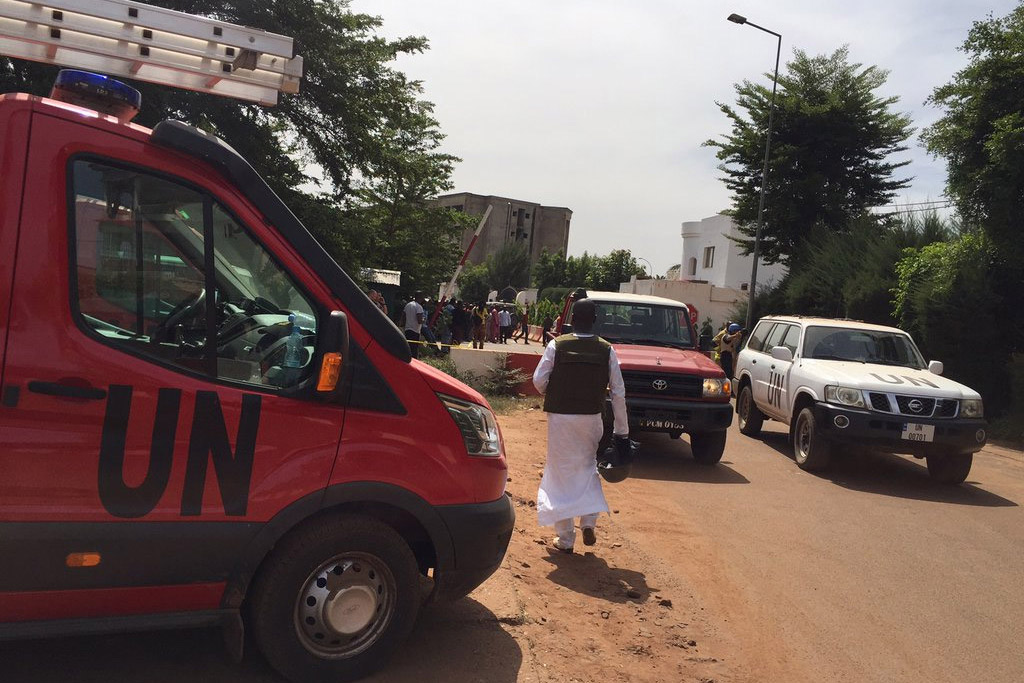 By Winifred Bulus
Humanitarian aid workers in Mali have appealed to the Malian government to tighten security in its region of terrorism to secure lives and property.
The appeal was made by a United Nations Human Right Independent expert in Mali, Suliman Baldo who was on an eight day commission to the country.                                                    
The expert disapproved the check points that have been set up by security agents in Mali as rebels now use those check points to attack local citizens, peace keepers and United Nations, UN, workers.
"One indicator of this growing insecurity is the very high number of closed schools in Central and Northern parts of the country, which may deprive many children of their right to education.
"The parties owe it to the Malian people to continue to find consensual solutions to their differences and to accelerate the deployment of state resources, including security forces and administrative and judicial personnel to Northern and Central areas of the country.
"The well-being and security of the communities that the parties claim to represent is at stake," he observed.
A record from UN states that, "The Malian government has been seeking to restore stability and rebuild following a series of setbacks since early 2012, including a military coup d'état.  Renewed fighting between government forces and Tuareg rebels, and the seizure of its northern territory by radical extremists. The country has also been wracked by a series of humanitarian crises."
Violent extremists groups have united under the Al-Qaida and have posed a threat to the efforts made by UN peace keepers to end the violence by rebel groups.
UN has it the 32 of its workers lost their lives while on duty in 2016, 51 in 2015 and 58 in 2013.