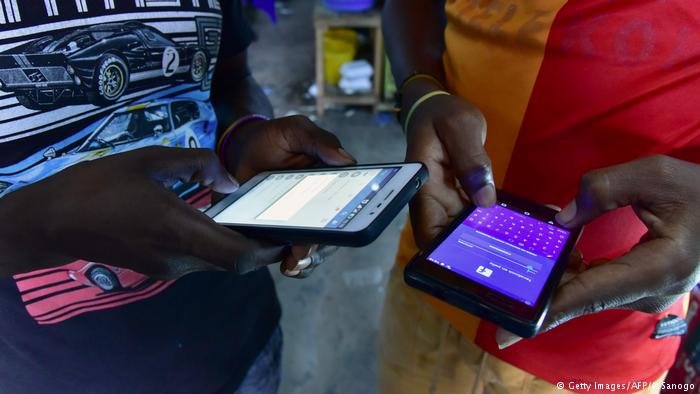 By Lontong Ibrahim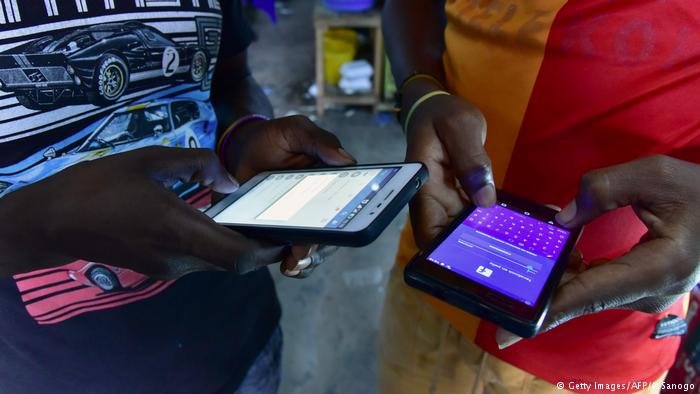 Cameroonian authorities have for the past 50 days imposed an internet blackout on English-speaking regions in the majority French-speaking nation.
Deutsche Welle reports that hundreds of youths shouted 'Bring back our internet! Bring back our internet!' on the streets of the western city of Bamenda as the convoy of Cameroonian Prime Minister Philemon Yang passed.
He was dispatched to the city by President Paul Biya in an attempt to negotiate a peaceful resumption of classes and business activities in the English-speaking northwest and southwest regions of Cameroon.
"Fear cannot build a country. Fear cannot create confidence. We must all refuse to spread fear to innocent children, to innocent parents, to innocent businessmen and to innocent business women," Yang said during a recent meeting with local stakeholders.
James Akaba recently returned from the capital Yaounde where he had relocated since the internet blackout. He works for the NGO Open Dreams which works to connect children from poor African families with opportunities and scholarships in developed countries.
"The internet to us is like oxygen and the oxygen has been taken from us," he said, adding that he and his colleagues are not able to do their jobs without access to the internet. Many activists have been protesting the blackout on social media using the hashtag #BringBackOurInternet.
"As an NGO, we have funding partners who support us financially so we need to report to them all the time," he said. "We are unable to respond to emails promptly so it is a setback for us."
The internet blackout has paralyzed all online transactions and is affecting businesses and individuals across the region.
Many researchers and businesspeople are traveling from the English-speaking parts of the country to French-speaking regions in search of internet services.
Student Muhamadou Awal won a scholarship with the Mastercard Foundation to study in Cana. He was forced to move to Yaounde to be able to communicate with his funding partners. He said that not all his peers are as lucky as he is.
"It is crippling them because they cannot apply for scholarships. It was after I had applied for [my scholarship] that the internet was cut," he said.
Researcher Bruno Zoua is developing an application to track stolen cars. He said that he has also relocated to a French-speaking area so that he can have internet access.
"We were, like, 90 percent finished and then there was the internet outage," said Zoua. "We just wanted to build what was already on the market, but we wanted to make it cheaper."
Last February, Internet Sans Frontieres (ISF), an organization that promotes the use of the internet and freedom of expression on the internet, disclosed that the blackout was crippling the regional economy because online payments, money transfers and other transactions could not be completed.
Access Now, an online advocacy group recently reported that the shutdown has already cost the Cameroonian economy more than $1.39 million (1.31 million euros).
"However, this conservative estimate does not take into account the long-term effects of factors such as the disruption of supply chains and of the significant amount of remittances that Cameroonians living abroad send to these regions," stated the group in an open letter to local telecommunications.
Asongwe Etienne, a cyber cafe owner, addressed the stakeholders' meeting with the prime minister. He said that until the internet is restored and the arrested people freed, schools will not resume and businesses will remain closed.
"Those who are guilty are detained. Those who are not guilty are detained," he said. "Even here people won't talk because they are afraid that maybe they will be followed after this meeting and will be arrested and transferred to Yaounde."
Teachers and lawyers have been on strike in the English-speaking regions since November and have been joined by activists calling for secession. Some demonstrations have turned violent and dozens of people have been arrested.
Despite the call made by the Prime Minster Philemon Yang in Bamenda on Monday 6th March 2017, classes are yet to resume in the North West and South West regions of Cameroon.
Reports say that, 7th march 2017, the supposedly reopening day, teachers were present in schools but not a single student was seen around.
This scenario has again casted a dark cloud on the path of Philemon Yang considering that this is not his first attemp