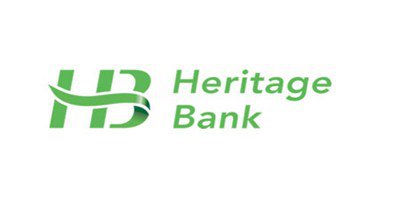 By Winifred Bulus
Heritage Bank of Nigeria is likely to be shut down and lose license of operation if it fails to pay off its customers.
A petition filed by Mazi Afam Osigwe, a lawyer for the Geonel Integrated Services Limited at the Federal High Court, Abuja for trapping the company's money in the account.
The company is asking the Court and Central Bank of Nigeria, CBN, to invoke the provisions of section 408, 409 and 410 of the Companies and Allied Matters Act 1990 to liquidate the bank due to it alleged inability to meet up with demands of its customers due to its distressed status.
The company claims it has account with numbers Nos. 1300083902, 6200100931, 6000105125 and 3200121515 as well as a fixed deposit account at the Abuja branch of the bank but cannot access its money.
A foreign investor, Mr. Wolfgang Reinl, an Australian Security Expert, claimed it has N1,811,555,258 and $85,859 in the accounts and have been denied access.
It could be recalled that in the past year, Economic and Financial Crimes Commission, EFCC, investigated Heritage Bank for allegedly side tracking N500 million from the safe funds for Chibock girls in Maiduguri, North- east, Nigeria.