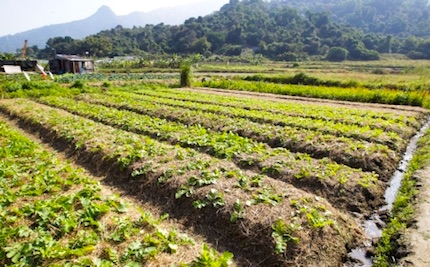 Zain Al-abdin Group, a Saudi Investment Company, is to establish an Agric City in Kwara State, North-central Nigeria.
The proposed Agric City is to be located along the River Niger in Kwara North and will be made up of cluster of farms specializing in cultivation, processing and export of rice, maize and vegetables.
This was made known when the Chairman of the Group, Zain Al-Abdin Nafawi and other members of the group visited the Kwara State Governor, Alhaji Abdulfatah Ahmed at the Government House, Ilorin.
Nafawi disclosed that the project is a multimillion dollar investment, which will commence as soon as all paper work is completed, adding that, the city will also contain facilities such as schools, hospitals, shops and other associated services.
He noted also that, the project has the backing of the Saudi Arabian government which is currently supporting Saudi investors to invest in agriculture across the world, especially Africa, explaining, that the choice of Kwara for the project was because of its advances in large scale agricultural investment as demonstrated by Shonga farm initiative and its beneficial weather and arable land particularly along the belt of the River Niger.
Responding, Governor Ahmed directed the officials of the State Ministry of Agriculture to meet with the investors to iron out modalities for the commencement of the project, the Sun reported. He expressed happiness over the choice of his state for investment, saying, that the proposed investment is in line with the government's plan to broaden the state economy, feed the people and provide feed stock for industries.
While stressing that government would provide the enabling environment for business to strive and diversify the economy through Agriculture, he said government will continue to initiate policies that would attract investors.