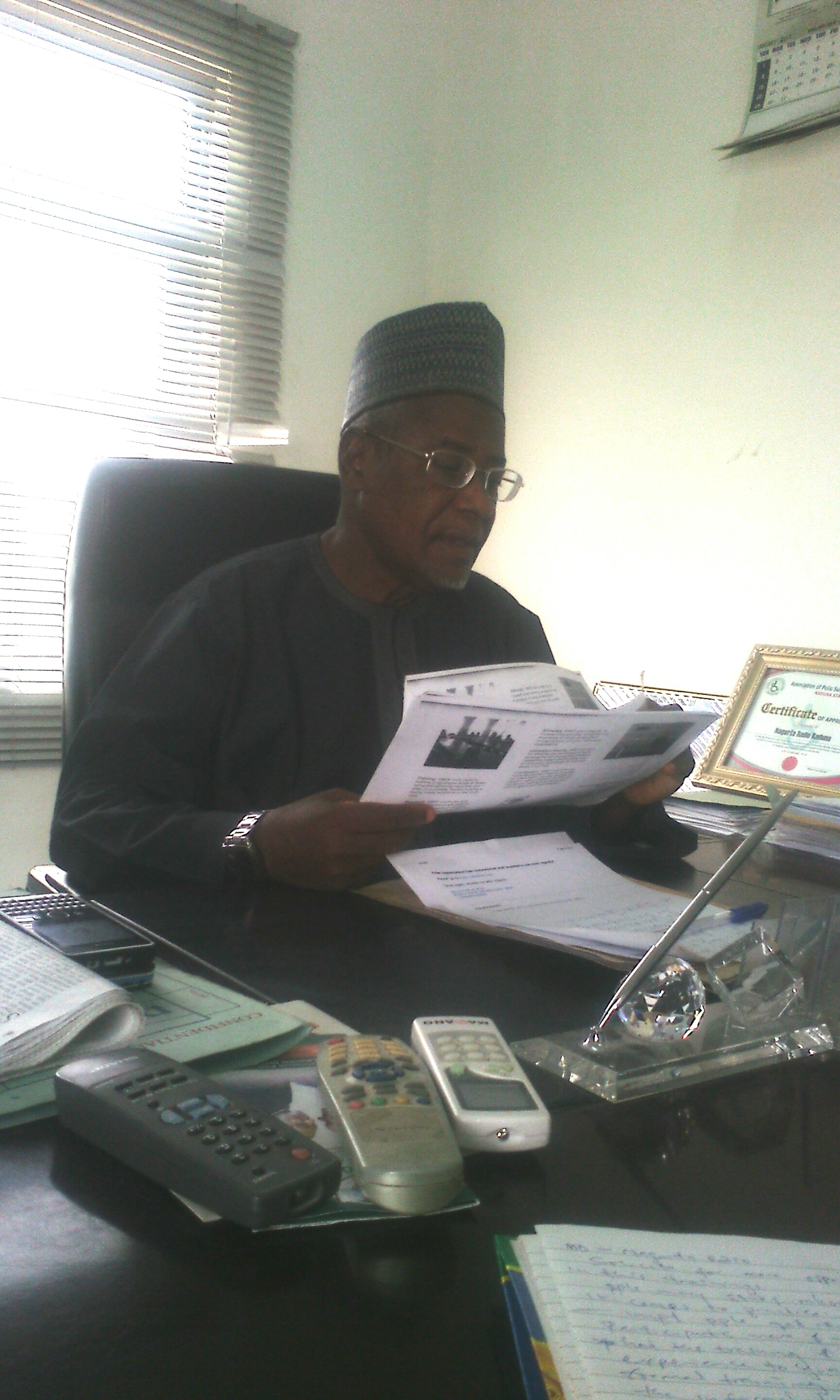 By Longtong Ibarhim
Nagarta Radio, a private media outfit in Northern Nigeria has solicited for more training opportunities for its staff especially Journalists from Africa Media Development Foundation (AMDF) so as to keep them abreast with current ways of reporting.
The Managing Director of the Media outfit, Lawal Saulawa, solicited for the opportunity when a delegation from AMDF paid him an Advocacy visit in his office on Monday, in Kaduna, North-west Nigeria.
According to him, most of his young Journalists learn in an informal way through the guidance of the elderly who had practice for a long time, but acquiring a formal training especially with the emergence of new media would make them perform better at work; adding that, his organization would continue to interact with AMDF so as to benefit from each other's experience.
While thanking AMDF for its programs and creating a platform for training Journalists, he appealed for the inclusion of his medium/staff in future training organized by them.
Earlier in her remarks, leader of the delegation from AMDF, Sekyen Dadik, said one of their organizational goal is promoting professional excellence in journalism through capacity building of Journalists not only in Kaduna but Nigeria and Africa, so that Journalists can report from an inform angle.
She said, "AMDF has trained over 100 Kaduna based Journalists on fundamentals of journalism, media ethics and mentoring, online journalism as well as specialized reporting among others."
Dadik also hinted that her organization promotes developmental, investigative and data driven journalism, explaining that, developmental reporting attracts intervention and enhances development at community level where it allows people at the grassroots speak on their plights. She further noted that, reporting developmental issues attracts intervention to communities and gives recognition and awards for media organizations and Journalists.
Africa Media Development Foundation (AMDF) is a nonprofit, nonpolitical organization that supports journalists, media development and promotes freedom of the press. It activities includes; Training, advocacy, research, coordination and information sharing.