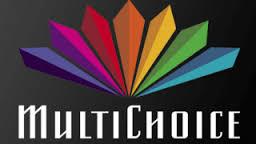 Nigeria has directed its National Broadcasting Commission (NBC) to investigate alleged shooting of a reality show, Big Brother Nigeria, outside of the country.
There are speculations that the ongoing reality show, watched on Multi-Choice DSTV, is being shot in South Africa.
Minister of Information and Culture, Lai Mohammed, in a statement asks the NBC "to determine whether Multi-Choice, by shooting the show in South Africa, has breached the Nigerian Broadcasting Code in any way, as well as the issue of possible deceit, since the viewing public was never told
that the event would be staged outside Nigeria.
"As a country of laws, only the outcome of the investigation will determine our next line of action.
"While concerned Nigerians have bombarded his office with calls to complain about what they regard as an anomaly (of shooting outside the country a show meant for Nigerians), they should remain calm while the NBC investigates the issue and submits its findings," the statement says.
Media reports had quoted reasons by Africa Magic, organisers of the show for shooting in South Africa – but Nigerians were still not comfortable with the idea.
Part of the Africa Magic statement says: "The venue is already set up with all facilities required for the successful execution of the show; this means that we are able to achieve high production values while meeting tight timelines/deadlines and ensuring the show comes to our viewers on time, as planned, and with the same globally renowned quality."