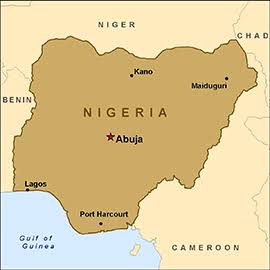 Jos (Nigeria) — A non governmental organisation, known as Christian Women for Excellence and Empowerment in Nigeria (CWEENS) says it has set up an advocacy programme in schools to forestall incessant cases of rape.
Programme Manager of the NGO, Niri Goyit, told stakeholders at a town hall meeting in Jos, central nigeria, that the group plans to establish clubs to sensitise students in primary and secondary schools on measures to avoid falling victims of rape.
"The clubs are set up to create awareness and instil to the girl child proper conduct in the society and to report any unusual and irresponsible behaviour from a male either in school, neighbourhood or even worship centres.
'"The Club is for pupils in primary six and students of secondary schools, we believe that these are the age grade worse hit by such occurrences," the programme manager said.
She said the clubs would engage teachers to teach the girl – child proper conduct and report any unusual behavior from any male in school or in the society.
Goyit explained that CWEENS, which has been in existence for more than 20 years, has provided succor to women traumatized by domestic violence and rape amongst others so that their potentials are harnessed.
''When a woman is traumatized, her potentials are not maximized, the purpose of this town hall meeting is to get inputs from
community actors, both state and non-state, in order to strengthen partnership in fighting violence and other related cases against women,'' she said.
In a remark, Chairperson, Federation of International Female Lawyers (FIDA), Halima Nshi, said self discipline was necessary to reduce wife battering and rape cases.
She said FIDA was poised to take any case to the highest courts to bring justice to victims of such menace.
Mrs Kaltume Onuku, the Plateau Secretary, Federation of Muslim Women Association of Nigeria (FOMWAN) also charged men not to make women punching bags or channels of desecration but to love and care for them as commanded by God.
The Meeting also had in attendance members of civil society organizations, security agencies and Human Rights organisation amongst others.
Participants advocated inclusion of sex education in schools and tertiary institutions and advised parents to do away with cultural practices that treat male children superior.