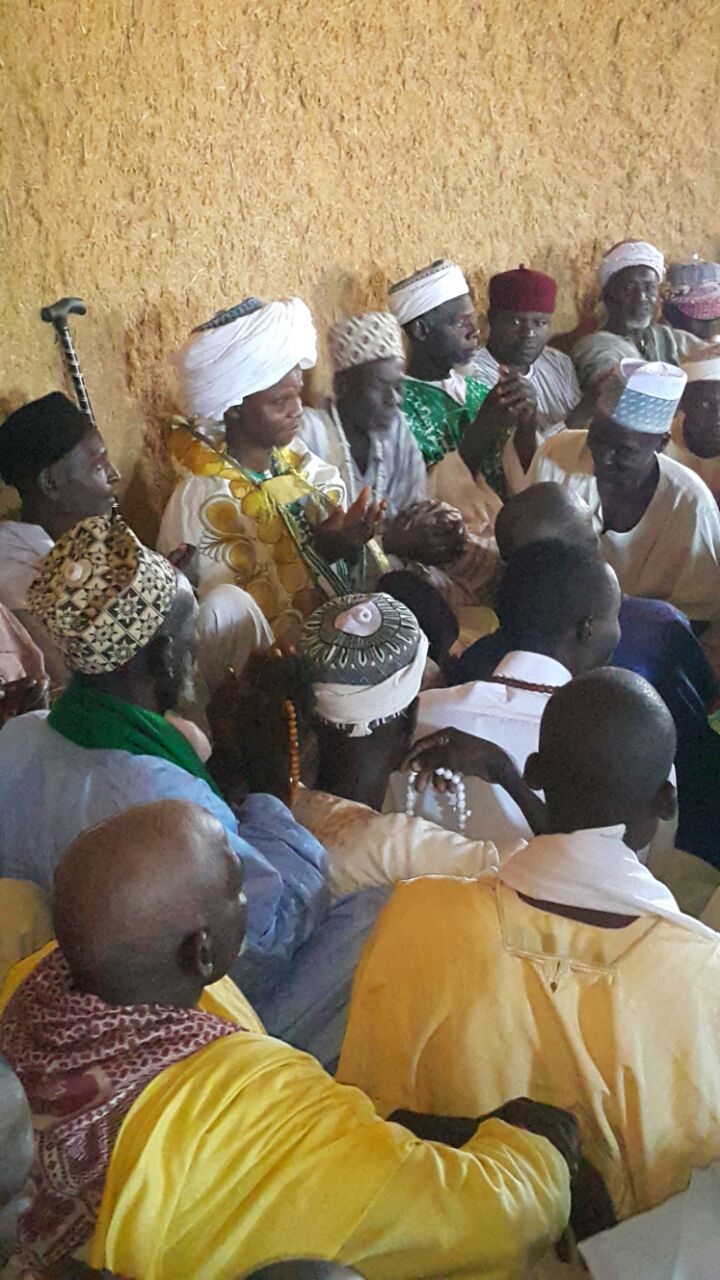 By Iliya Kure
Kaduna (Nigeria) — The Islamic sect branded 'dangerous' by Governor Nasir El-Rufai of Kaduna State, has denied all allegations levelled against it, describing them as unfounded.
A Coordinator of the group in Makarfi, the alleged headquarters of the sect, Rabiu Yakubu told AFRICA PRIME NEWS that Governor El-Rufai was misinformed about the sect and its activities.
"We don't blame the governor because he does not live here in Makarfi. Those who are feeding him with the information are the ones writing whatever they want in their reports,"
Yakubu said they belong to the Tijjaniya islamic sect that strictly abide by the teachings and hadith of prophet Muhammad, adding that their name is not Gausiyya.
He faulted some of the claims and information provided by the Governor, saying, contrary to the statement of the governor, the headquarters of the sect is in Zaria, not Makarfi.
He described the group as peaceful, which recognises and obey constituted authorities as enshrined in the constitution of Federal Republic of Nigeria.
"We are a peaceful people, we have never had any issue with anyone here in Makarfi, so we are not a threat to peaceful coexistence. We recognise and respect the authority of this country.
"Our Leader, Sheikh Ismail Ibn Yushau is a Nigerian, from Zaria and a law abiding citizen. He is not a foreigner." He said
Mal. Yakubu faulted allegations that their leader is involved in seeing visions, making prophecies and healing the sick.
He said their leader is specially chosen and anointed by God to lead other muslims, adding that Gausiy (the anointed one), which usually happens in a long period is a special setting apart of an anointed one by Allah, to lead other muslims. According to him, the last Gausi before their leader was Sheikh Ibrahim Nyass of Senegal.
On the issue of their prayer time which differ from other muslims,  "It is not true that we observe Zuhr prayer by 11:00am. We rotate time for prayers depending on the weather. Prophet Muhammad has asked muslims to observe Zuhr (afternoon) prayers when the sun cools down. And you know during the hot weather the sun only begins to cool down from 3pm. In order to follow the directive, we sometime observe it around 3pm, or 4pm, while Asr (evening) prayers around 5pm, 6 pm.
Another Coordinator Sadisu Abubakar, said "we don't believe the description of the Governor fits our group. The only thing he mentioned that is synonymous to us is the Gausiy he mentioned, aside that nothing else.
"We have had meetings with the Emir of Zazzau, Chairman of the Local Government, and the police are aware of our existence.
"We call on anyone who is not comfortable with our style to visit and chat with us, if there is anything that goes contrary to Islamic teachings, as provided by the prophet, we are ready to take their advise." He said
Commenting, an analyst Mohammed Ismail said, Governor El-Rufai is only out to promote his idea of licensing religious leaders, hence his decision to start attacking smaller religious groups and demonise them to justify his intentions.
"The man is just out to ensure he succeed in winning the hearts of people to implement his unpopular law.
"People have outrightly rejected the law, he is only looking for ways of creating disaffection, so that citizens can buy into his idea of silencing opposition voices.
"I live in Kaduna, but I have never heard of this group until the governor mentioned their name, if they are as dangerous as he is making us believe, why have we not heard of anything negative about them before now.
"What threat have they carried out. The governor should have gone ahead to mention them if they were true. He was quick to make a broadcast in the case of the Shiite, mentioning their sins. Why is he silent on these guys – we are not buying into his plan." He said
Governor of Kaduna State, Nasir El-Rufai, had raised an alarm over the appearance of a new Islamic terror group called 'Gausiyya' which started operating in his state.
The governor in an interview, while justifying the need to regulate religious activities in the state, raised the alarm over the emergence of 'Gausiyya' in Markafi Local Government Area of the state.
He noted that there was a security report of an emergence of 'Gausiyya' which according to him was a dangerous Islamic group in the state.
"We had a security report that a new Islamic Organisation called Gausiyya is springing up in one of our local government areas, precisely Makarfi.
After studying the group's activities, we understand that it is not a sect that we should allow to stay in our state.
"They preach contrary to the teachings of Islam and are gradually recruiting youth in the name of religion.
"We have decided to stop the group and their activities before they grew and become a problem for the state.
"Negligence is what brought about the Maitatsine in the 80's and the Boko Haram insurgents we are now fighting," El-Rufai stated, saying it was the reason for the religious bill which had cause a stir.
He said, "The state government will not be responsible for issuing any license to preaching bodies or a new preacher who just surfaces.
"A committee that will consist of clerics nominated by the Jama'atu Nasril Islam, JNI, and the Christian Association of Nigeria, CAN, will issue religious bodies permits depending on their faith.
"To curtail the excesses of this growing sect, we came up with the proposed law to regulate religious activities in the state," the governor averred.