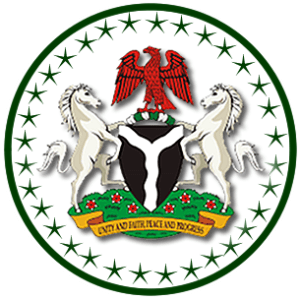 ADDRESS BY HIS EXCELLENCY, MUHAMADU BUHARI, GCFR, PRESIDENT, FEDERAL REPUBLIC OF NIGERIA, AT OPENING OF THE NATIONAL SUMMIT ON CULTURE AND TOURISM HELD AT THE CONGRESS HALL, TRANSCORP HILTON, ABUJA, ON THE 28TH APRIL 2016
PROTOCOL,
It is my pleasure to be here today on this auspicious occasion of the National Summit on Culture and Tourism tagged "Repositioning Culture and Tourism in a DiversifiedEconomy". I am also pleased to note that the policy thrust of the Summit is to develop a sustainable tourism industry that is driven by our cultural heritage. Considering this administration's efforts and our resolve at diversifying our economic base, the theme of the Summit is not only apt but timely.
2.One of the most remarkable traits of development since the middle of the 20th Century has been the mobilization of culture and tourism as a preferred form of economic development at local, regional and national levels. Indeed, many governments have integrated tourism firmly into their economic development strategies in recognition of its potential and as response to particular moments.
3.Tourism brings individuals and human communities into contact, and through cultures and civilisation, has an important role to play in the diversification of any economy. Tourism also has the capacity to assist the world inhabitants to live better together and thereby contribute to peaceful co-existence between peoples and cultures.
4.As a result of the combination of various factors such as the sharp drop in the price of oil, combined breakdown of protectionist policies and changes in social relations, countries are compelled to look for alternative sources of revenue and employment.
5.Tourism therefore, is a resource of development and means of providing an additional opportunity for a non-industrialised country like ours, to diversify its economic base for the betterment of all.
6.Consequently, the road for us as a nation to achieve our set objectives of diversifying our economic base will depend partly upon the quality of design and implementation of tourism policies; we must develop appropriate policies and the right attitudes towards achieving the desired goals.
7.We are aware that the development of the tourism sector all over the world is largely Private-Sector-driven. However as evident in the 2016 Budget, this administration will continue to provide the required enabling environment for arts, culture and tourism to thrive and develop, through the massive upgrading of infrastructure and the provision of security. We will continue to encourage public and private sector participation and partnership in all the desired areas including Transportation, Beach and Resort development as well as Tour operations, Hotel and Hospitality development.
8.As you are aware, culture generally represents the totality of the history and way of life of a people. Over the years, Nigeria is recognised to have a rich cultural heritage – not just in our arts and crafts but also in our ways of life. However, over time, as a result of so many experiences we seem to have lost the tenets of our cultural values; which are of integrity, honesty, sincerity and God-consciousness.
9.It is therefore my hope that your deliberations will focus on the need to make use of culture and Tourism as instruments of social mobilisation for national revival. In this regard, I look forward to your recommendations on the necessary actions and measures that will assist us in the re-orientation of the mind-set of Nigerians towards national consciousness and patriotism as a means of realising positive change in the country. I therefore, charge the Ministry of Information, Culture and National Orientation to effectively liaise with other relevant Ministries and. Agencies to work out appropriate programmes including actions and measures that would help in fighting the scourge of these social vices brought about by the collapse of our value systems.
10.This is why I believe that this Summit could not have come at a better time when we are currently faced with challenges of so many social vices intensified by Social Media and Information Technology generally.
11.While wishing you very fruitful deliberations, I urge you to redouble efforts and pay greater attention to mobilising and sensitizing our teeming youths to embrace the culture of patriotism, respect and hardwork.
12.I hereby declare the Summit open.