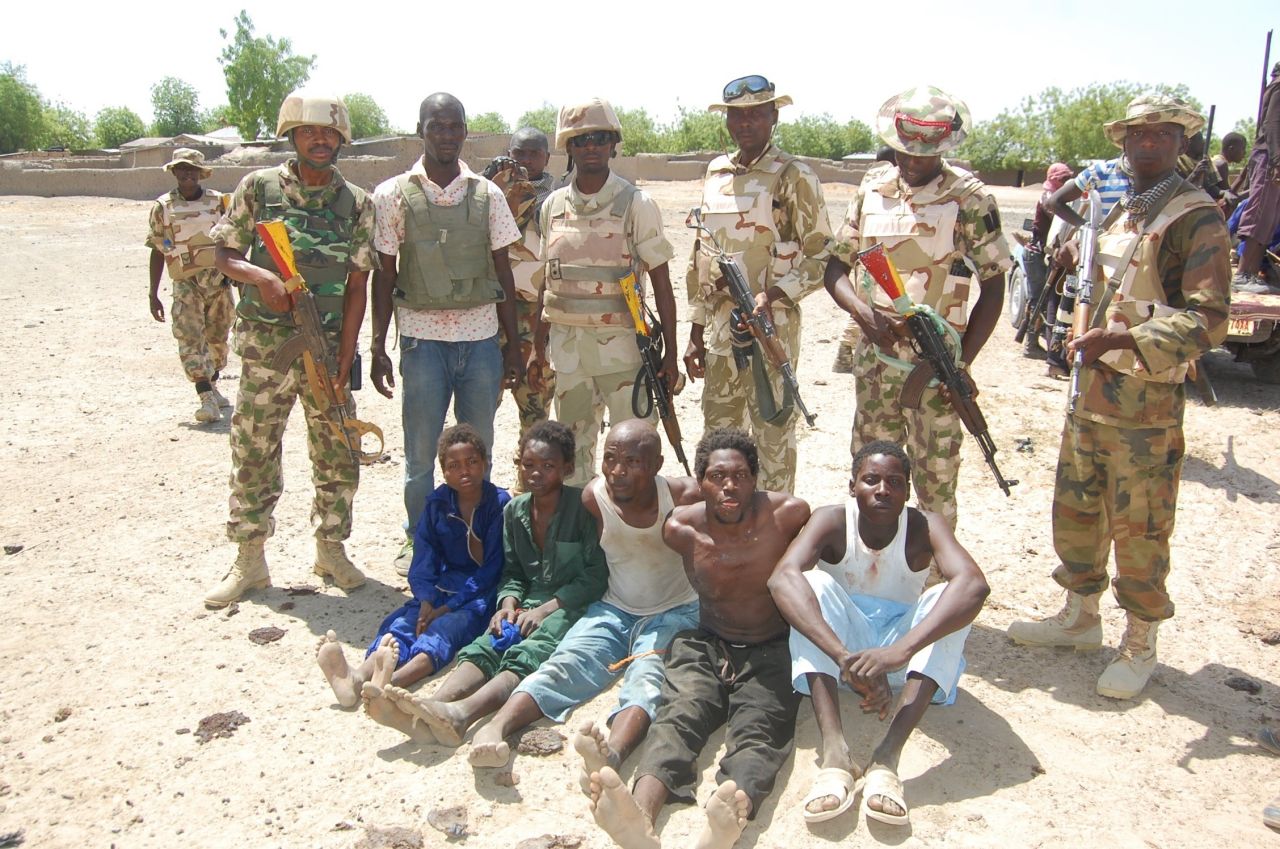 By Mohammad Ibrahim
Kaduna (Nigeria) — Troops of 22 Brigade on patrol to Ajiri and Antul villages, South East of Dikwa, along Dikwa-Gulumbagana road in north Eastern Nigeria have arrested 5 Boko Haram terrorists comprising 3 adults and 2 minors.
This exercise followed reports by some good citizens about Boko Haram terrorists activities and on hearing of very loud explosions near Dikwa Wednesday morning, the soldiers moved to the area and arrested the suspects.
A statement by Army Acting Director Public Affairs, Colonel Sani Usman Kukasheka explains that the patrol made contact with Boko Haram logistics elements, who specialised in using the 2 villages as base for food storage and other logistics before moving them to Bama and then to Sambisa forest.
"The under aged male children were dressed in new Boko Haram uniforms we earlier reported. The troops recovered 1 truck, 2 Golf cars painted in mud, 4 bicycles and 3 x 5kva power generating set, as well as 55 bags of corn," the statement says.