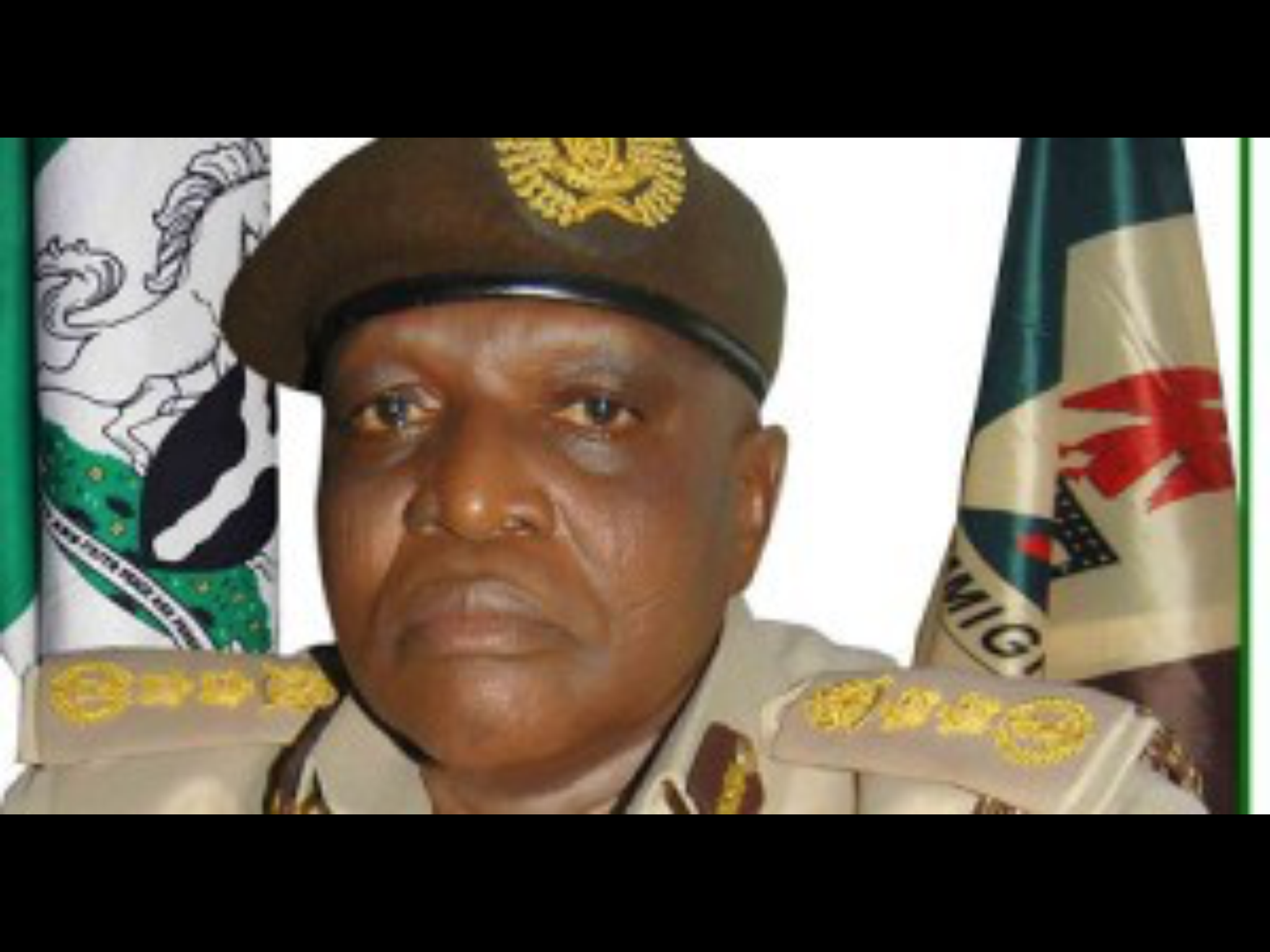 The Nigeria Immigration Service, NIS, appeared to have abandoned its expensive and very strategic Air Surveillance facilities at its Air Border Patrol Division, ABPD in Kaduna .
The facilities which, security experts have conceded, are among the best of its kinds today, include: Dornier – 228 with registration No 5N-AUW valued at $10m (N1.98 billion – at official rate of N197 per $1) .According to information gathered, the plane has undergone a C of A check in addition to 17000 mandatory inspection in June 2013 and was therefore air worthy when it was dumped for no apparent reason,
Also from information in the documents in the custody of our reporter, which show that NIS trained staff are under intense frustration, there is also Dornier – 228 with registration No 5N-AUZ. This one, is configured for mission patrol, and is equipped with on-board stabized Long-range Observation System , SLOS, Stabilised Thermal Imaging System (STIS) and its special aerial cameras.
Nigeria paid another $10m (N1.89 billion) to acquire this in 2005, according a member of the House of Reps who did not want his name mentioned because the House of Reps may likely raise a motion to investigate the matter.
"On this aircraft, with this equipment, a clear photograph of anything – animal and objects can be obtained in clear high resolution colour pictures on-the-spot and sent to anyone waiting for such information real-time", a security experts said.
Further investigation show that there is also the Dornier – 228 with registration No 5N-AUY. It is a replica of the above, but this one has been abandoned much longer, its aerial surveillance equipments removed. It was estimated to have cost the country also $10 million (N1.97 billion).
These revelations were uncovered after our reporter in Abuja came into several official memo's written to the National Assembly, on the matter, and decided to investigate and confirm the troubling development.
A Nigeria Immigration Service retired Chief , who spoke to our reporter under plea of anonymity said , "The ABPD, aside playing the much-sort-after role of identification of movements of criminals, especially terrorists, spotting oil of thieves, tracking of human traffickers through borders, pipeline vandals and camps belonging to outlaws, the ABPD can also be a money spinner to the IMS, since it can outsource some of its services for private and cooperate use."
However, findings from the Office of the Comptroller General (CG), of NIS, the Division was instrumental in identifying the officially documented 1,200 illegal smuggling routes into the country; played critical roles in Nigeria military operations in Chad and Cameron in the '90s and early 2000s, including the identification of illegal mining activities and spotting of various criminal camps in the past among several other operations.
"What baffles us as security consultants is that so much money had been spent on training and retraining of its personnel in some of the best institutions in the world handling such services, yet after the facilities where procured, they were successfully used in a relatively peace time, but abandoned at a time their uses are most needed like now", another security expert, Uche Ndaguba, CEO, Iron Fist Security Consortium stated.
"If you have been there, you will see that their pilots, Avionics Engineers, Surveillance System Operators, all kinds of specialised skilled technicians looking dejected.
"Apart from being owed arrears running over a decade, with no promotion for over ten years, you don't acquire such skills and just waste away doing nothing," the Rep member added.
"It is not the business of the Air Force to carry out surveillance of our borders. They lack the training, the equipments and the ground logistics to do that effectively," he added.
According to Ndaguba , it is very strange why the NIS and the Ministry of Defence have become dumb about forging a collaboration to putting this facilities into use.
All attempts to reach the Spokesman of the NIS, Deputy Comptroller, Ekpedeme King was not successful at the time of filling this report. But a source at the office of the CG of the NIS, who said his name and rank not be mentioned, said it was unlikely the new CG, Martin Kure Abeshi was aware of the situation.
"I am sure, when he gets to know about this development, he will take prompt action on it", he said
Curled from dailynewstimesng.com