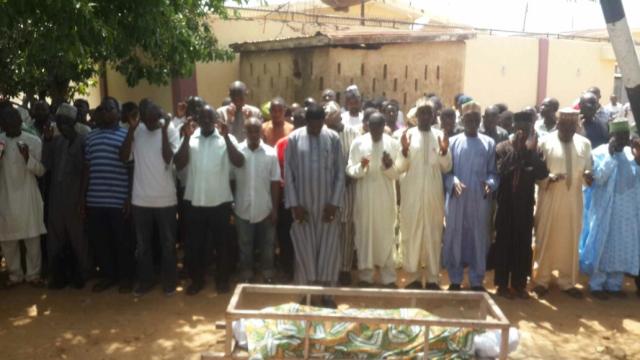 By Mohammad Ibrahim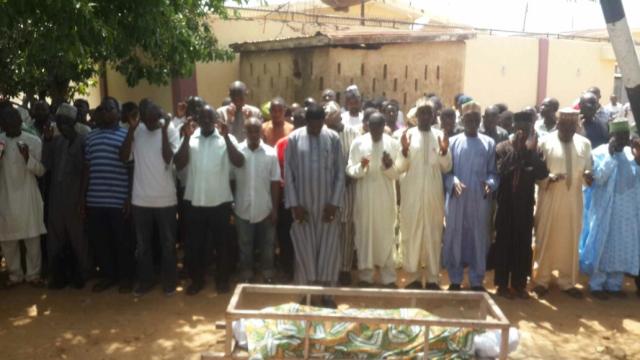 Kaduna (Nigeria) — Out of the over one thousand members of the Islamic Movement of Nigeria (IMN), also known as Shiites, alleged to have been killed by the military in Zaria, only two bodies have been released for burial; the second was buried Thursday.
Idris Khalid, 50, was buried according to Islamic rites at Tudun wada cemetery in Kaduna, northwest Nigeria, with hundreds of people in attendance.
He was shot and fatally wounded when the military open fire on members of the Islamic Movement at Sheikh Zakzaky's residence in Gyallesu, Zaria.
Though he didn't die on the spot, he was among those arrested by the army and handed over to the police in Kaduna.
This was disclosed in a statement by the spokesman of the group, Ibrahim Musa in Kaduna.
The statement says, after just 3 days in police custody, Khalid was pronounced dead, most probably due to lack of medical attention, and was held in custody since then.
Khalid, a native of Duhu village in Katsina, died leaving behind three wives, but no children.
Human Rights watch, an international human rights group is reported to have said that over 300 people were killed by the military in Zaria between 12-14 December, 2015.
The military has disputed the figure, with the Chief of Army Staff, Lt. Gen. Buratai telling National Human Rights Commission in Abuja that only seven people were killed.
The Islamic Movement in Nigeria has published a list of almost a thousand people who have been declared missing since the army's pogrom in Zaria, and among it's demands is that the army should hand over the corpses of those it killed to their relatives for proper Islamic burial, though there are reports that most of them have been burnt by the military and others buried in mass graves around Kaduna.