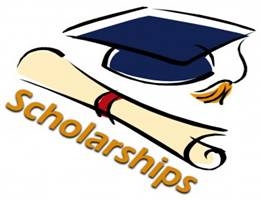 By Longtong Ibrahim
Kaduna (Nigeria) – Plans have been concluded by the Kaduna state government in north-west Nigeria on restructuring and improving the state's scholarship programme to take care of indigenous students.
The scheme intends to give special package to students from the less privileged background, exceptional brilliant as well as special package for the physically challenged students of the state.
Commissioner for Education, Science and Technology, Dr Shehu Adamu, disclosed this while briefing newsmen in Kaduna.
According to him, the current administration inherited a programme that gives N9, 000 and N15, 000 to arts and science students of tertiary institutions respectively as scholarship annually, but having considered the current economic situation, it would be increase; while special recognition will be given to the physically challenge.
"After the restructuring, there will be scholarship on merit for the exceptionally brilliant students, a bursary for students from poor backgrounds, and allowances for the physically challenged."
Adamu noted that, this measure will ensure better performance of the scheme and further address the peculiar challenges of students from different backgrounds and experiences in the society, as well as reach out to all irrespective of one's background.
On state's overseas scholarship programme, the commissioner said, it has also been redesign based on the 'manpower needs of the state', most especially to address the shortage of female medical doctors in the state.
According to him, the current administration had sent out no fewer than 30 female students to study medicine in Uganda which he said is aimed at making sure the state has enough medical doctors before the end of the current administration.