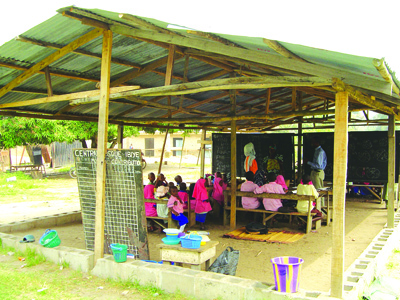 By Longtong Ibrahim
Kaduna (Nigeria) – The Kaduna State Government in north-west Nigeria has reiterated its commitment towards improving the standard of education by sanitizing the operations of private schools in the state and ensuring special centres otherwise known as miracle centres are closed down.
The state's Commissioner for Education, Science and Technology, Shehu Adamu, said this while briefing newsmen in Kaduna recently.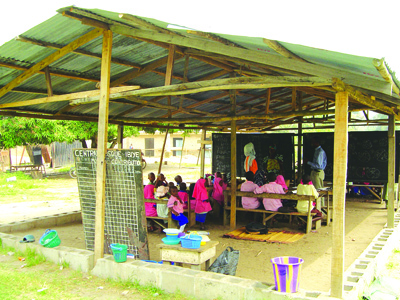 According to him, a recent survey reports on all private schools within the state revealed that, quite a number of them do not operate within minimum standard; as such there is the need to sanitize them in order to improve the quality of education.
He said some of the schools operate in non-conducive areas, some in rented apartments while others operate in just a single room, which he noted cannot be acceptable.
While admitting that private schools are part of programmes that add up to the educational sector, he said strict measures will also be taken against any private schools that operate below the minimum standard.
"Any school that failed to meet the government`s minimum standard shall be shut down.
Worried by the spate of examination malpractice especially in National examinations conducted by National Examination Council (NECO), West Africa Examination Council, (WAEC), and Joint Admissions and Matriculation Board (JAMB) among others, the commissioner said the ministry would station it officials in schools to monitor national examinations with a view to checkmate malpractices, particularly schools suspected to be operating as miracle centers.
He noted that some students pay high amount of money to register in such centers for answers but promised to keep an eye on such schools to ensure strict compliance to lay down rules and regulations.
"I assure you that in the next one or two years, miracle centres will fold up in Kaduna State," the commissioner said.
In February 2012, the upper chamber of the National Assembly (senate) banned the existence of special centers otherwise known as 'miracle centres', placing a two year ban on any school found wanting; but it is worthy of note that the ban is yet to be enforced by the appropriate authorities as special/miracle centres are still in existence.
However the challenge still remains and it is left for the government and relevant stakeholders in the educational sector to arrest the trend so as to raise the standard of education in the country.