By Longtong Ibrahim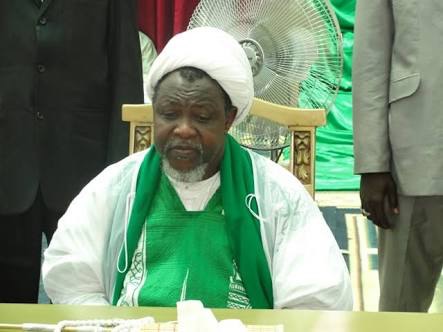 Kaduna (Nigeria) – The judicial commission of Inquiry set up by Kaduna state government in north-west Nigeria, to look into the Army vs Shiite Clash last December has commenced hearing Wednesday without representatives of the Islamic Movement of Nigeria (IMN) also known as Shiite appearing.
According to chairman of the Commission, Mohammed Lawal Garba, the commission cannot compel any party to appear before the commission as several adjournments were made to ensure access is granted to the Shiite Leader, which was achieved.
Gaining access to the leader of the group was a prerequisite the legal team of IMN emphasized before their appearance before the commission.
Garba however noted that, the IMN has been given every opportunity for fair hearing, instead they withdrew from appearing and approached the court, as such, there is no longer any reason for the commission to wait.
He said, "however, the commission by law is not bound to wait for any party, and since they appear not to come and present their side of what happened last December in Zaria, we shall proceed without them.
"In any event they change their mind to appear, the commission will be ready to hear from them. However if they decide not to appear, the proceedings will continue and will submit it reports to the government."
Army Chief of Operations, Gen. Adamu B. Abubakar While making presentations for the Nigeria Army, said the Nigeria Army based on the incident of 12th December acted based on the rule of engagement and code of conduct of the Nigeria Army. He explained that after making pleas to have their way, the young men remain adamant which resulted to what has happened.
After recalling the incidences that happened in enclosures one to eleven of their memoranda, he presented C.Ds as further evidence of what transpired on days of the clash.
One of the enclosures presented in CD as explained by Abubakar was training of the Qura group whom he said are members of the Movement. He said the Qura group who are both males and females receive military training to kill -they are a system within a system.
He also noted that they have had a similar encounter with the group on 24th July, 2014 due to the nature of their processions on public roads.
According to him, post mortem test was conducted on one IMN member and an Army officer who lost their lives in the clash, noting that one Army officer, Col. Babayo was stabbed by a woman in a Mosque when he tried to use the power of language and religion to talk to them in peace.
While recounting witnesses statements, the General Officer Commanding 1 Division Kaduna, Maj General Adeniyi Oyebade pointed out that he gave the directives of minimal necessary force to curtail what has happened to avoid total break down of law and order in Zaria.
He added that "I saw hundreds of young men/women holding weapons like cutlass, garriors, bows/arrows while chanting from a distance and from my assessment, that was a serious threat for us and stability of Zaria people. Immediately I ordered my officers to secure Husainiyya, Gyellesu (residence of Zakzaky) and Dambo (small shrine) for cordon and search where I emphasize the rules of engagement and recovering of Weapons.
"Because of the importance we placed on the leader of the group, we make every effort to contact him and it failed. But on the early hours of
Monday 14th, we were able to recover the leader from his residence with his wife out of Zaria after he surrendered."
On injuries inflicted on Zakzaky, Oyebade said Zakzaky likely got injured at the course of the operation, adding that on the Army side, one live was lost and six others injured.
According to him, Zakzaky was given the best medical treatment at the military medical facility while about 300 members of the Shiite that surrendered were handed over to police.
Acting Provost Marshall of the Nigeria Army, Brigadier General Ayuba Tet Hamman, and Acting Army director on public Relations Col. Sani Kukashekau Usman recalled their experiences similar to what other parties of the military testified.
Meanwhile, chairman of the Commission at the end of the hearing, adjourned sitting to Thursday, and said, "IMN is supposed to make their presentation tomorrow – it still remains, in case they change their mind and appear. But In case they fail to appear, the Kaduna State government and all the other parties represented by Mr. Sani Kato will make their presentations," he said.