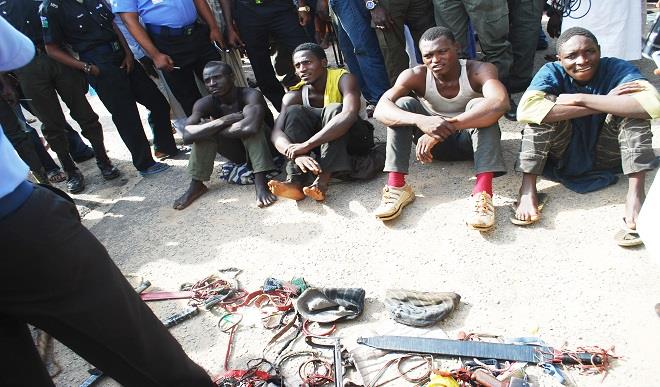 By Longtong Ibrahim
Kaduna (Nigeria) – The Kaduna State Police Command in North-west Nigeria has arrested 15 suspected kidnappers of which some among them are allegedly responsible for abducting three pastors as well as an Army Colonel who was kidnapped and found dead in the state last week.
The Police also said they have rescued two kidnap victims, one Engr Mansur Musa and Elijah Afolabi from the kidnappers.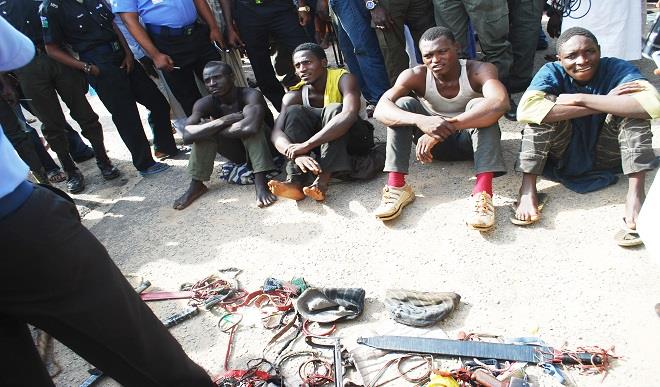 Addressing newsmen shortly after parading the suspect at the state command headquarters on Monday, the Kaduna State Police Commissioner, Umar Shehu, said some of the suspects confessed to be the ones terrorizing commuters on the Kaduna-Abuja expressway.
He said that Police operatives tracked and stormed the kidnappers' hideout located at Gadan-Gaya, Jere and Zaria where they recovered dangerous weapons, money and valuables from them.
Shehu also noted that one of the suspects was responsible for the abduction of one Mr. Mansur Ahmed, a Director in the Kaduna State Civil Service along the Abuja/Kaduna highway few weeks ago.
Some of the suspects confessed to be members of kidnapping gangs operating along Kaduna-Abuja expressway.
One of them told newsmen he was among members of the gang that kidnapped a Pastor in Jere in Kagarko local government area of the state.
Other suspects involved in various criminal activities were also paraded, while two AK47 rifles, locally made guns and ammunition were also recovered.
The Commissioner said the police were still investigating the involvement of the suspects in the alleged kidnapping of late Colonel Ismail Inusa, who was killed last week along the same road.
While assuring members of the public of police readiness to make the state safe and habitable, the commissioner urged residents to assist the police with useful information to track down criminals in the state.
The arrest was made days after a Colonel and three clergymen were kidnapped at different locations of the state by unknown gunmen, where the colonel and one of the abducted pastors were killed.