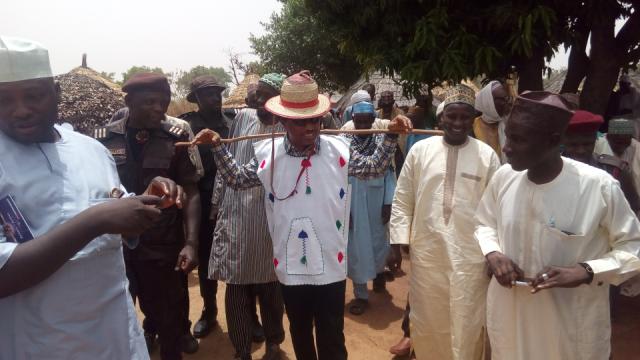 By Mohammad Ibrahim
Kaduna (Nigeria) — The Senator Representing Kaduna Central, Shehu Sani has counselled Fulani herdsmen to desist from vengeful attacks on communities in the country.
Senator Sani who expressed worry over incessant attacks allegedly carried out by herdsmen in some states across the country was visiting a rural community in Kaduna state, northwest nigeria to meet with fulanis.
Addressing Rafin-Roro community in Kasuwar-Magani, Kajuru local government area, Senator Sani appealed to them to prevail over the very few among them who have been giving fulani bad name.
"I am here to help find alternative means of survival, so that you my fulani brothers can become economically viable, productive and self reliant.
He later told journalists "I am also here to listen to their problems, interact with them and see how to contribute to development of Rafin-Roro village.
"I want to stop fulanis from engaging in any act that is capable of breaching public peace," he said.
He further call on them to embrace peace and avoid fight over farmland as he promised to empower them by providing them with requisite skills, which will be more self sustaining.
He also frowned at the situation where the fulani are fingered in Agatu and other parts of Nigeria.
"The problem is political, economical, ecological and social security problems that every Nigerian should be concerned about.
"The few Fulani people sending wrong message about the true nature of the typical Fulani," maintaining that the fulani are peaceful, responsible and good people.
"But I am very much concerned that the activities of few of them involved in violence has seriously demonised the ethnic fulanis" He lamented.