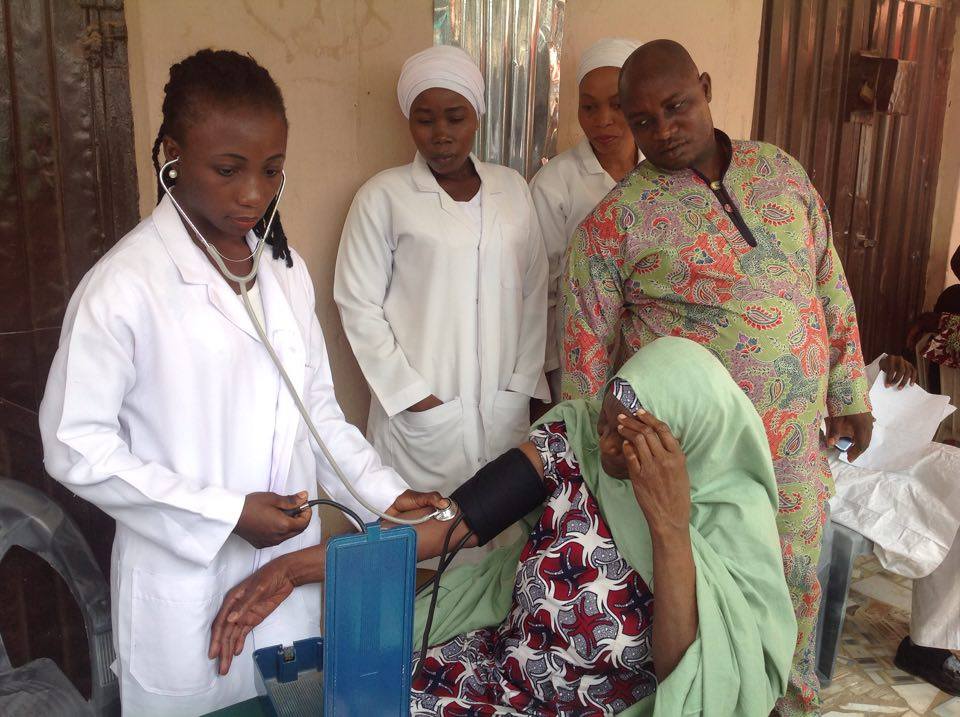 By Ibrahima Yakubu
Kaduna (Nigeria) – A Medical Expert in Kaduna, north-west Nigeria has cautioned citizens on diseases that surface as temperature rises, saying, people should avoid congested environments, so as to avoid outbreak of such diseases.
Chairperson of Women-Hood School of Health Sciences and Technology, Maryam Abubakar in an interview said there are many health risks associated with the hot weather, especially among children and the elderly ones with chronic conditions such as heart diseases, respiratory challenges and diabetes.
She said the common diseases associated with the weather includes respiratory Illness such as meningitis and measles, Heat Rash, Heat Cramps, Heat Edema, Heat Tetany, Heat syncope (fainting),Heat exhaustion, and Heat stroke.
According to her, people with respiratory illnesses should be cautious of the weather, because temperatures can rise to as high as 40 degree Celsius. "As the body temperature increases, the body tries to maintain its normal temperature by transferring heat sweating and Blood flow to the skin (Thermoregulation) which helps us keep our bodies cool.
"I want to advise that people should reduce staying in congested places like market, places of worships, garage, schools, games shops and football centers. Parents should make sure that every of their child is immunize against outbreak of measles and Meningitis among other heat-related diseases. We should Stay out of the sun while it's at its hottest, dress simple, eat good food and consume cool food/drinks."
Abubakar added, "Global warming may cause spread of deadly hot-weather diseases and illnesses. Warmer temperatures along with more extreme weather such as drought and heavy rainfall could have their greatest impact on diseases spread by insects, rodents and other animals, which could also cause serious danger to human being including Albinos due to their light body."
While appealing to parents of albinos to always give protective devices to their wards against Sun-burn like sun glasses, calamine lotion or a proprietary after sun lotion, she called on relevant stakeholders to redouble efforts in the fight against Outbreak of Meningitis, measles and other Heat-related illnesses.