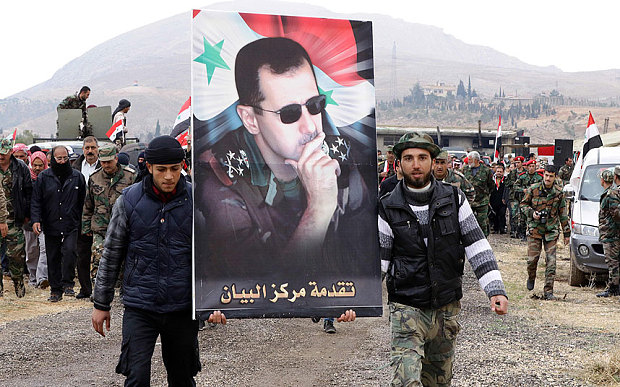 The US and Russia have agreed terms for a ceasefire in Syria beginning on Saturday but many questions remain over whether the agreement can be implemented on the ground.
The deal would in theory mean an end to fighting between the Syrian regime and all major opposition groups except for al-Qaeda's Syrian affiliate and the Islamic State (Isil).
The truce, which would begin at the stroke of midnight on Saturday, should also mean an end to Russian airstrikes against rebel forces.
However, news of the agreement was met with deep scepticism by observers of a conflict that has raged for five years and claimed around 300,000 lives.
John Kerry, the US secretary of state, announced plans for a similar ceasefire two weeks ago but its start date came and went without an end to the fighting.
The deal would allow Russia to continue bombing Isil and the al-Nusra Front, an al-Qaeda group in Syria.
Britain and other Western governments have accused Russia of bombing rebel groups opposed to the Assad regime while claiming to be attacking the two jihadist groups.
"About 90 percent of Russian air strikes have been against the opposition, not against [Isil]," said a spokesman for the US-led coalition.
News of the peace deal could lead to an escalation of fighting as all sides scramble to take ground before the ceasefire takes hold.
"Expect a major intensification in fighting this week," said Charles Lister, resident fellow at the Middle East Institute think tank.
curled from The Telegraph