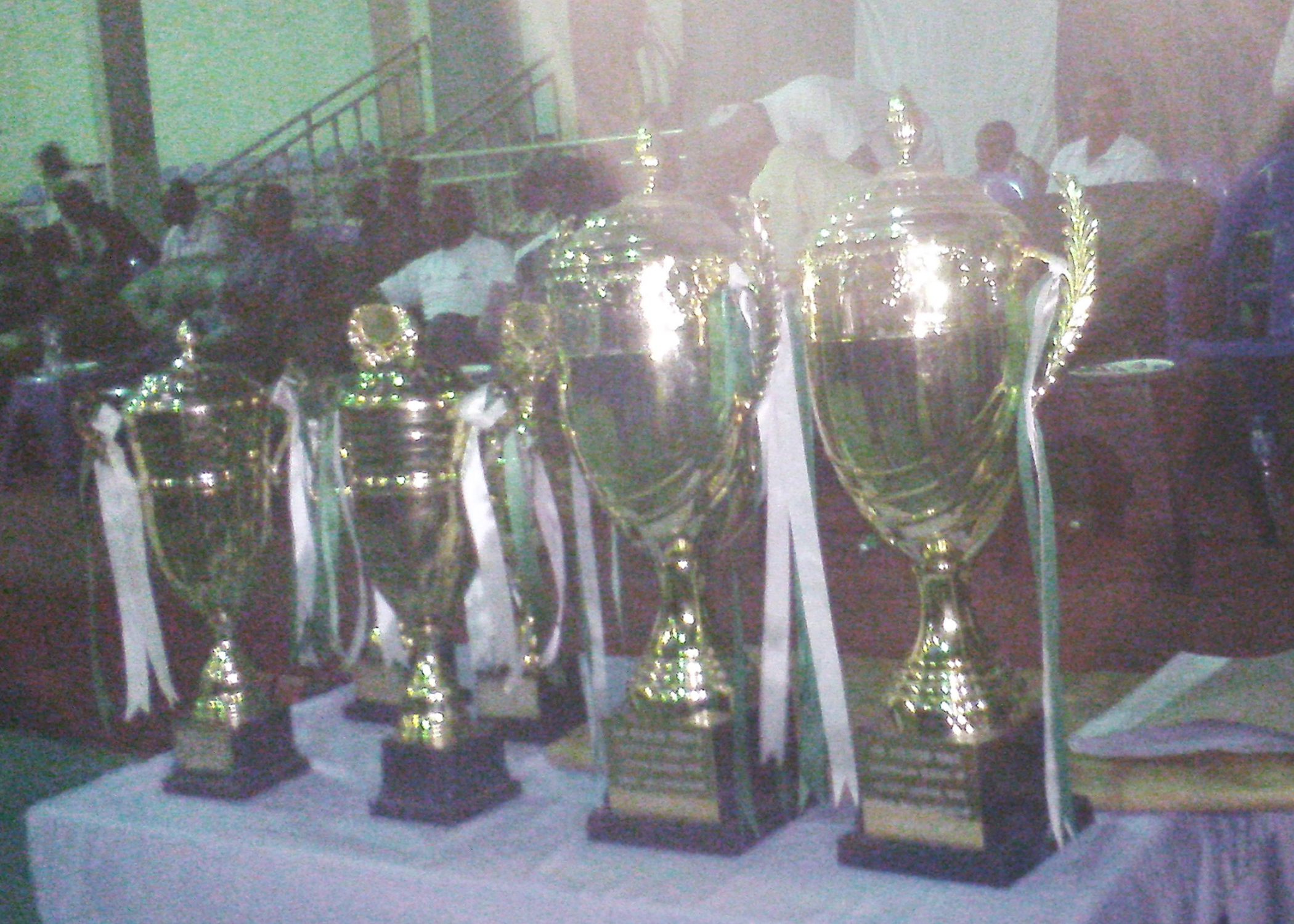 By Longtong Ibrahim
Kaduna (Nigeria) – The Nigeria Security and Civil Defense Corps (NSCDC) male and female teams emerged winners of the 3rd edition of the Comptroller-General of Customs National Open Volleyball Championship held over the weekend in Kaduna.
The male team defeated the Nigeria Customs team 3 – 1 while the female team defeated the Nigeria Customs Service 3-2 in a high-tension played match at the indoor sports hall of Murtala Mohammed Square.
The Nigeria Police Force came third in the male category while the Nigeria Immigrations came third in the female category.
26 teams participated in the competition consisting of 19 male teams and seven female teams. The teams comprises of security agencies and state teams.
Trophy winners went home with N500, 000 while the runners-up and second runners-up got N300, 000 and N200, 000 respectively in both the male and female categories; certificates were also presented to best servers, best receivers, best spikers, best attackers, and best court defense among others.
Speaking at the end of the tournament, NSCDC's Director of Sports, Ayodele Titus Olusegun attributed the victories to hard work, dedication and support they got from the management.
In a remark also, representative of the Nigerian Customs, Tukura Danladi Haruna, said in sporting competition a winner and loser will definitely emerge, as such losers should work hard to win next year. He added, "For our sportsmen, we will encourage them to work hard next year to reclaim the trophy.
President of the Nigeria Volleyball Federation (NVBF) Habu Gumel, while making his remarks commended organizers of the competition, and said, the competition will also provide an avenue for talent hunt where talents can be selected to represent the country at any competitions.