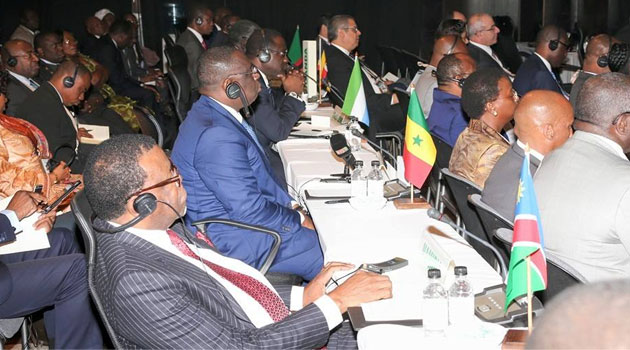 Addis Ababa – The African Union (AU) summit is on Saturday expected to adopt a report that recommends, among others, collective withdrawal of African States from the Rome Statute that establishes the International Criminal Court ( ICC).
The AU Executive Council that comprises foreign affairs ministers from the continent has already adopted a report that highlights Africa's misgivings with the court.
The cases against Kenya's Deputy President William Ruto and journalist Joshua Sang and the one against Sudan president Omar al Bashir are key among items straining ICC's relationship with Africa.
The report that was unanimously adopted Thursday ahead of the AU Summit on Saturday said the decision by The Hague-based court to apply Rule 68 that allows use of recanted testimony in the case against Ruto and Sang was against the "basic principles of law and the rule of natural justice".
Kenya's Foreign Affairs Cabinet Secretary Amina Mohammed said the ICC had shown no regard to the Assembly of States Parties (ASP) that reaffirmed the none retroactivity of the rule during its 14th session held in November last year.
"The first thing the court said was that whatever the ASP had agreed was irrelevant. What business do we have being in an institution that has no bearing on anything?" asked Amina.
The report wants the Summit to adopt the reaffirmation of the application of the controversial rule by the ASP in order to stamp Africa's position on the matter.
Africa has expressed its reservation about the court saying it has disregarded Africa's position on several matters.
Africa feels the ICC targets the Continent even as worse atrocities are committed elsewhere around the world.
"There are cases in Iraq, Syria and Palestine and we see none in that court," said South Africa's Foreign Affairs Minister Maite Mashabane.
culled from capitalfm.co.ke