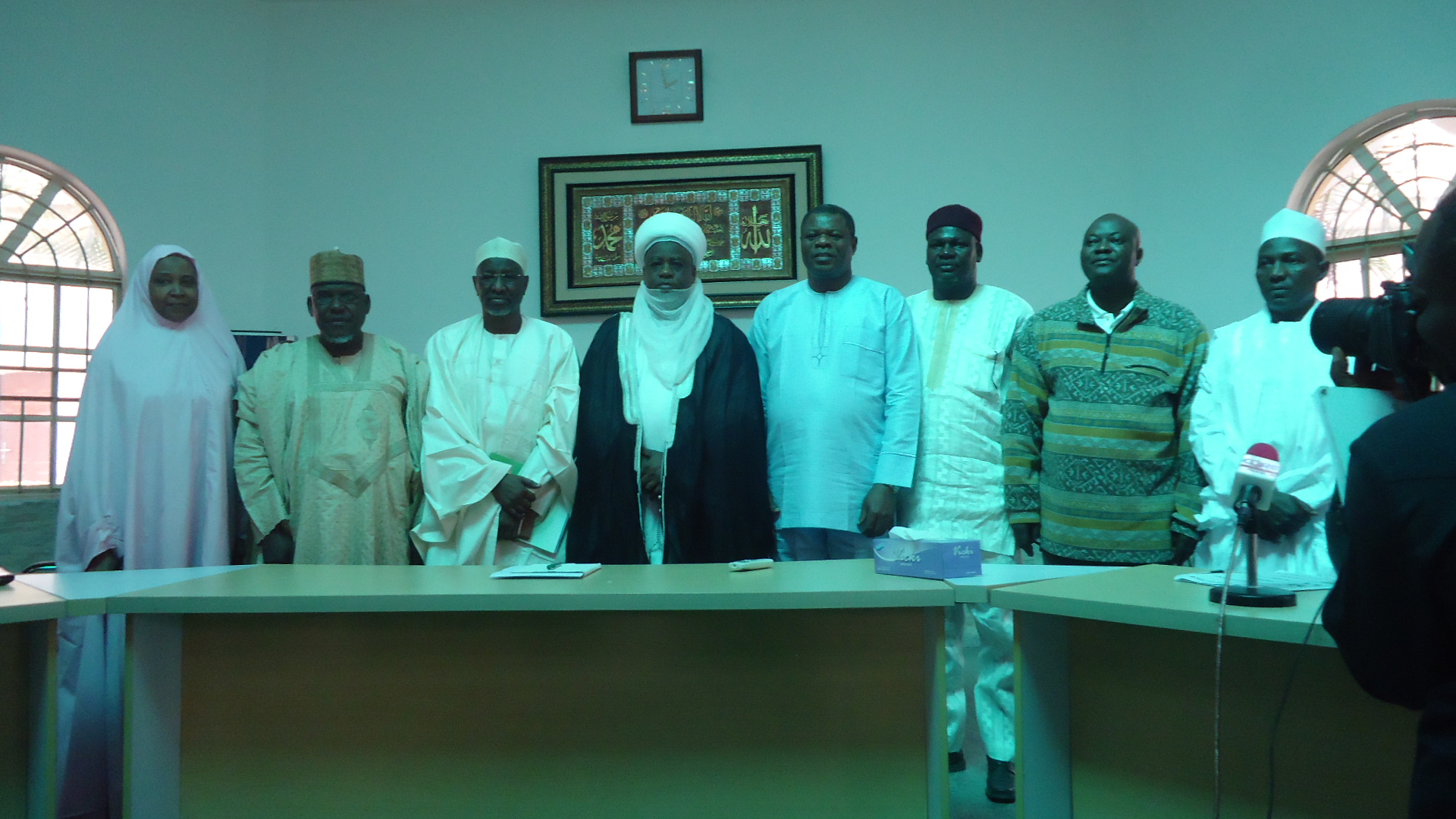 By Longtong Ibrahim
Kaduna (Nigeria) – The Sultan of Sokoto, Alhaji Muhammadu Sa'ad Abubakar III, has inaugurated an eight man National governing Board of an interfaith Center for Documentation of Truth, Peace and Reconciliation in Kaduna recently.
Alhaji Abubakar while inaugurating the new Board members, said the peaceful coexistence between the Christians and Muslims is very paramount because without peace there will be no stability and development.
He noted that, "Nobody can come from anywhere to force peace on us, it is we that can enforce peace for ourselves. We would support any interfaith body that aims at building peace and making the country peaceful. This particular one is not doing away with other interfaith organizations; it stands on its own."
The Sultan also admonished Nigerians to continue to work for peace and stability, noting that, it is the responsibility of all to ensure peaceful coexistence.
President Christian Council of Nigeria (CCN), Rev Emmanuel Josiah Udofia, in a remark said, the center will provide a platform for peaceful coexistence and reconciliations.
He called on board members to work in unity for the emancipation of the country while urging Nigerians to embrace one another irrespective of one's religious affiliation
The formation of the Board was part of recommendations made by a joint delegation from the World Council of Churches and the Royal Ahl AL-Bayt Foundation three years ago as a result of the incessant Muslim Christian conflict in Nigeria.
The centre is created solely to document truth, promote peace and reconciliation, as well as addressing issues of trauma, conflict and peace building.
The Board members include; prof. D.O.S Noibi, Rev.Yusuf Ibrahim Wushishi, Dr. Khalid Abubarkar Aliyu, Cardinal John Onaigehan, Dr. Atiku Balarabe Zawiya, mrs. Uzoaku Juliana Williams, Rt Rev. Timothy Yahaya and Hajiya Aishat Ahmed Hassan.