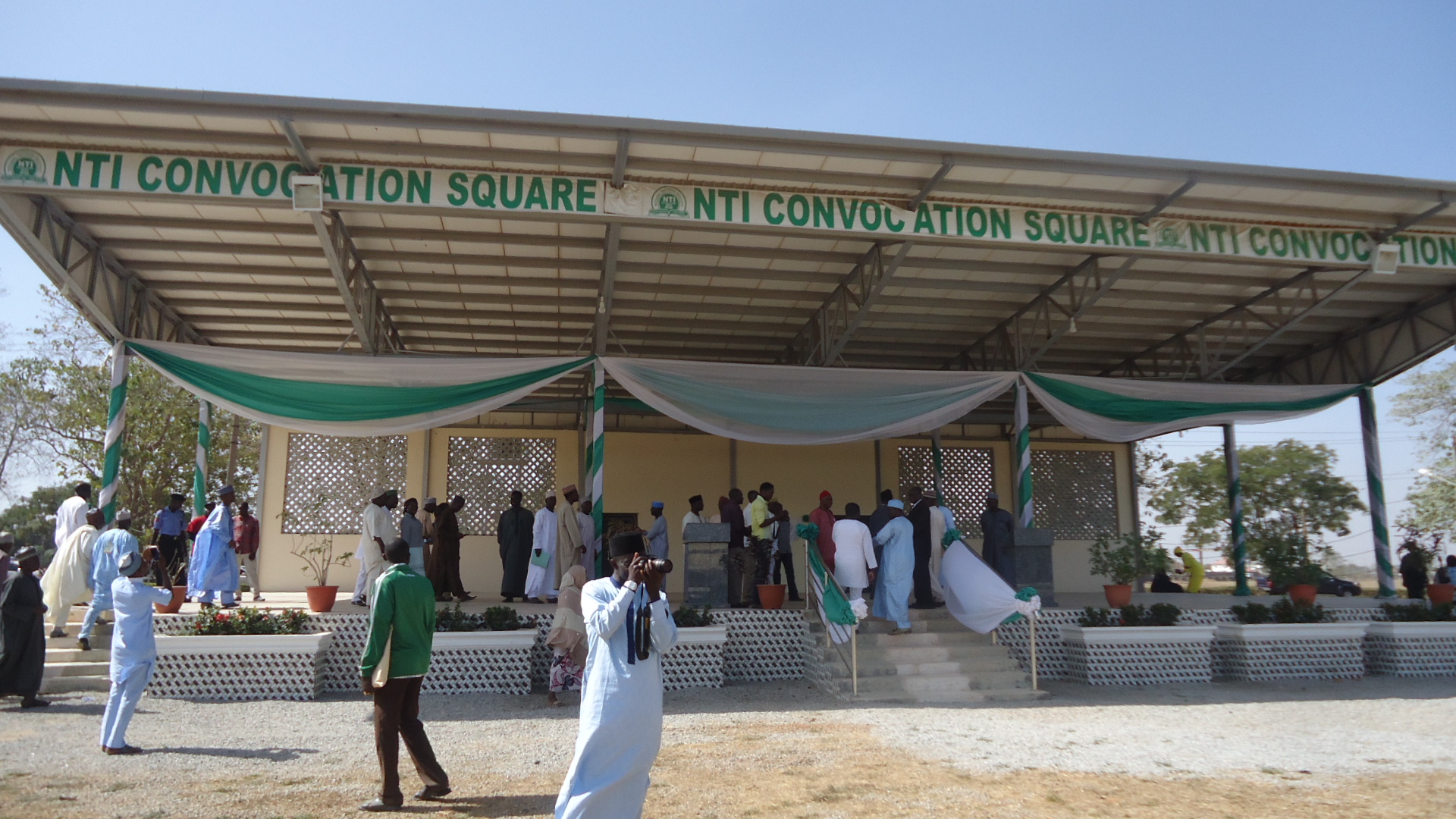 By Longtong Ibrahim
Kaduna (Nigeria) – The National Teachers Institute, NTI has commissioned multiple projects and distributed 24 twin rangers'  vehicles to its zonal and state offices within the country to enable them carryout and monitor activities of the institution effectively.
Other projects commissioned include; Fire service station, Strengthening Mathematics and Science Education (SMASE) Multipurpose hall, E-learning Centre, Computer laboratory, Permanent convocation square, New NTI logo, and Intergraded Science Laboratory.
The projects were executed by the current management of the institute and are aimed at improving learning in the school.
Director General of NTI Aminu Ladan Sharehu on Thursday in Kaduna while leading guest at the commissioning explained that, embarking on such projects has to do with their interest in improving quality of teachers, to rise the standard of the teaching profession.
According to him, what necessitated the fire station was as a result of a fire incident experience in the school four years ago; saying, before the fire brigade could reach the institute from Kaduna, damages had already be done –  hence, there was the need to have its own fire station that can serve the school and the nearby communities.
He also noted that lack of a permanent convocation square in the institution deterred it from having convocation ceremony annually, pointing out that since NTI's inception in 1976 to 2015, it had only four (4) national convocation ceremony, therefore, there was a need to have it.
On challenges facing the institute, Sharehu said insufficient funding is their major challenge. He therefore called on the Tertiary Education Fund (TETFUND) to include NTI into its channel just as he commended it for its outstanding efforts at providing the nation's higher institution with necessary facilities.
"We have highest number of students but we are not actually benefiting from TETFUND though it is doing well. We believe the current administration is working hard to improve education especially in terms of funding," he noted.
Vice Chancellor, National Open University (NOUN), Professor Vincent Tenebe, commended the effort of the DG of NTI for commissioning of the projects aimed at improving of teachers' training across Nigeria.
He added, "The foundation of education is the teacher and if you don't have quality teachers, you won't get good product and the projects we have seen today are all gear towards enhancing and producing good teachers."
Minister of state for Education, Professor Anthony Anwukah, who was represented by Frank Ijeoma while making a remarks said, the current administration is working hard to reposition the educational sector in the country. He added that, the facilities commissioned are impressive and would go a long way producing quality teachers.