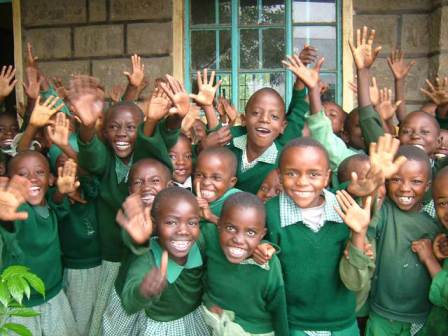 By Longtong Ibrahim
Kaduna (Nigeria) – Kaduna State Government has announced that the free feeding program will fully commence on Monday with the provision of trained food vendors to supply all public primary schools across the state.
Each pupil is expected to get a plate of food worth N50.
Kaduna state Commissioner for Education, Science and Technology, Shehu Usman Adamu, made this known in Kaduna, while responding to questions filed in by some stakeholders before the take-off of the scheme.
He explained that, under the program, government would only pay the food vendors N50 for the feeding of each pupil, adding that by feasibility studies, each vendor is expected to have an interest of about N10 on each plate per pupil.
He noted that all the selected food vendors are taken from each locality to serve in the schools where they are located – advising them to use the start-up money provided to rent pots and food warmers instead of investing in procurement of those items.
"Parents are to provide their wards with plate, spoon and drinking water from home."
According to him, the vendors recruited across the 255 wards of the states have been organized into cooperative societies, warning that, any food vendor at the cooperative leadership who violates, or operates contrary to what is expected of them, will lose their position.
"The only role for the leadership is that of going to the bank to withdraw money for disbursement to various vendors."
Concerning feeding on Fridays, Adamu pointed out that, government has gone into an agreement with companies that would be supplying biscuits, and soft drinks, and have also identified farmers and fruit sellers that will supply egg and fruits in the various localities – "it is not going to be possible to give it to many traders, because government does not want compromise of standard in what will be supplied" he posited.
On provision of school uniforms, the commissioner said, "it is only the secondary school section that shall be provided with school uniforms."
"Parents should make sure they send their wards early to school, as government has made a promise and also made a provision, as such both teachers and parent should play their roles to make the programme a success."
"The Parent Teachers Association (PTA) should also make sure that they come around into the school from time to time to supervise to make sure the children are given what the government said it would provide.
1.8 million primary school pupils are expected to be fed in the school feeding program, while the Kaduna state government has budgeted about N9 billion to be spent annually on the program.