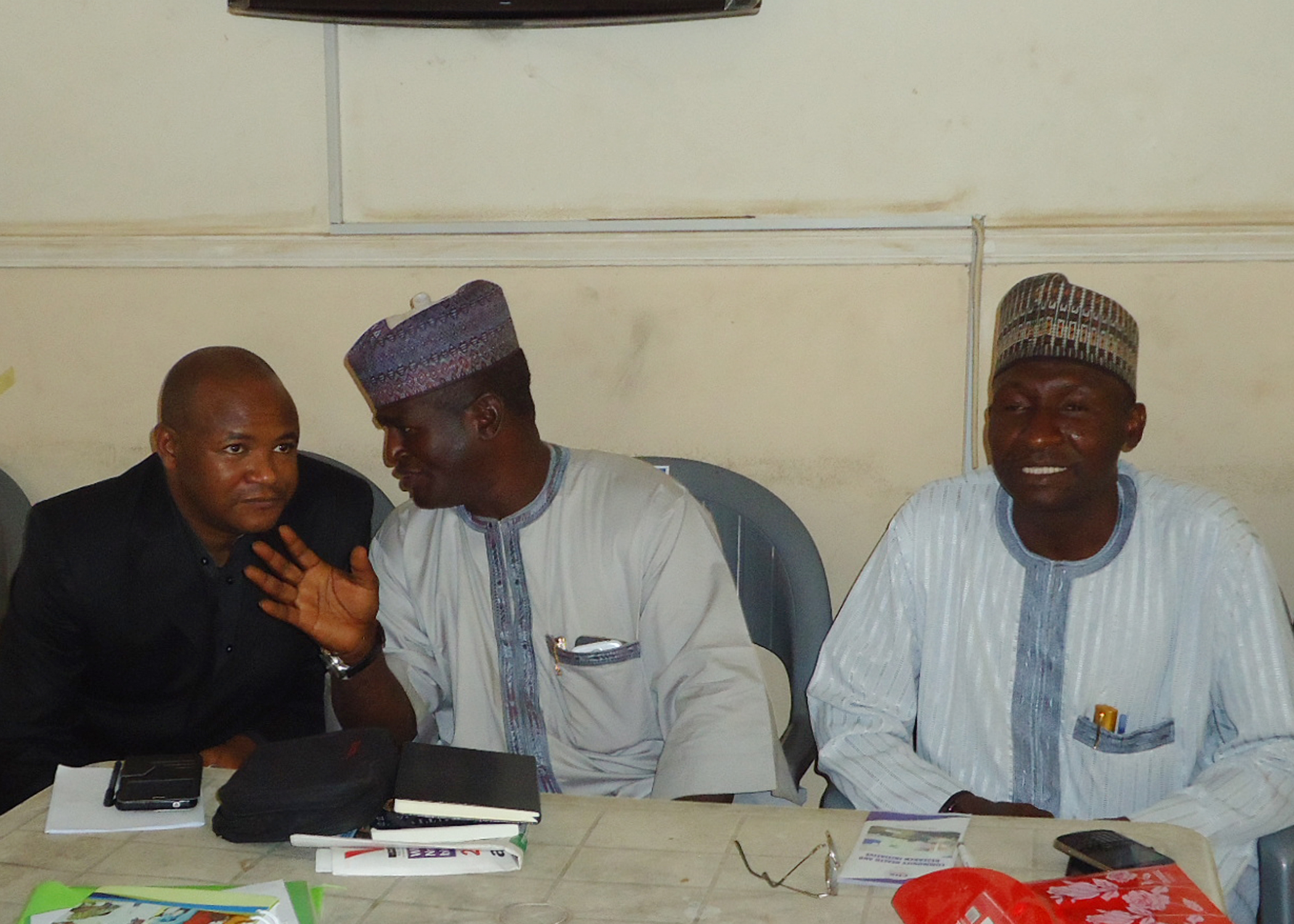 By Longtong Ibrahim
Kaduna (Nigeria) – In an effort to build a strong and effective health care delivery system and getting it closer to the people, the Kaduna state government has set a pace for other states in the country by working towards full implementation of the Primary Health Care Under One Roof (PHCUOR) by appointing Key Officials to man the State Primary health Care Agency on Wednesday.
Dr. Hadiza Sabuwa Balarabe is appointed as the Executive Secretary of the Kaduna State Primary Health Care Development Agency (SPHCDA) while Dr. Sani Jibrin is appointed as Chairman, Board of Trustee of the Agency among other officials to turn around the primary health care service delivery at the grassroots levels.
It will be recalled that the Kaduna State governor Nasir Elrufai on 1st September, 2015 passed and signed into law "The Primary Healthcare Under One Roof Bill."
Speaking at a one day capacity Development for Health Correspondent journalist in Kaduna organized by the Nigerian Union of Journalist, Kaduna State chapter in collaboration with the Community Health and Research Initiative (CHR), the Kaduna State Commissioner of Health, Prof Nok Andrew explained that, the state is also setting up structures in 255 Primary Healthcare Centers across the state towards full realization of the policy.
He noted that, the implementation of the PHCUOR will completely eliminate wastage and ineffectiveness in the health delivery system and ensure that health care delivery gets closer to the people.
He said, "This is the first state that has succeeded to have the entire primary health care (PHC) sector under one roof. We have one primary health center per ward that is identified, assessed, documented and upgraded to the standard required (that is 255 health care centers in all) – which invariably refers to: you won't have to go beyond five kilometers and then, you will get a PHC – maybe that would take you between five to ten minutes to take your pregnant wife to the hospital which is the beauty of it.
"Our realization is to see that common diseases like malaria diarrhea, pneumonia and child bearing are being handled at PHCs while more complex ones are handled in secondary healthcare centers.
"Our decision on giving free medical health care to children under five years of age and pregnant women remain sacrosanct; a health insurance system also is been worked out to cover more than 8 million people in the state," he added.
In handling the problem of inadequate human resources across the health facilities, the commissioner further stressed that the government is working hard to improve in all areas it is having deficiency by raising the level of capacities; adding that, government is also working hard to see that the medicine department of the state university is fully accredited as well as upgrading other health colleges so that the doctors and other health personnel would later be deployed into the state health system.
In his presentation, Chairman of Health Reform Foundation of Nigeria (HERFON), Kaduna state chapter, Lawal Abubakar said the integration of PHCUOR would go a long way in improving quality and access to health care delivery which will increase efficiency, coordination of health services for a better health outcome and life expectancy.
According to him, a report by the World Health Organization (WHO) pointed out that, out of 191 countries surveyed, Nigeria is ranked 187 worst performing countries in the world in the overall health system performance – On maternal mortality, a survey reports of WHO carried out from 1990-2015 (within 15 years), indicated that in 1990, 1,350 women out of every 100,000 women died, while in 2015, 814 die per 100,000 having a drop in percentage to 40; nothing that with that percentage, Nigeria has fail to attained the goal five (5) of the MDGs of reducing maternal mortality by three quarter (75%) between 1990-2015.
He commended the Kaduna state government for the speedy passage into law of the PHCUOR Bill and its assent of the SPHCDA under one roof, while working to fulfill the promise made to upgrade at least 255 PHCs and recruitment of more health personnel in the state.
Chairman, Board of Trustees of CHR Aminu Magashi while making his remarks admonished journalist to always keep abreast with health information and issues happening around the health sector both at state and national level so as to improve on their skills and analysis of government health policies so as to ensure government performs.
In his remarks Chairman of the NUJ, Kaduna state chapter, Garba Mohammed said the aim of the workshop was to abreast journalist with current information in the health sector considering its position in human development.
He said, "it is important to state that training and retraining of journalist to abreast them with new techniques of reporting as well as update their knowledge on issues."
He charged participants to utilize the opportunity so as to ensure government goals and objectives at all levels are achieved.
CHR is a nongovernmental organization that work with stakeholders to stimulate collective response in Nigeria to address the need for improved quality Health care services for women and children through advocacy, Accountability, mobilization, training, Research and information sharing that influence evidenced based policies and programs.