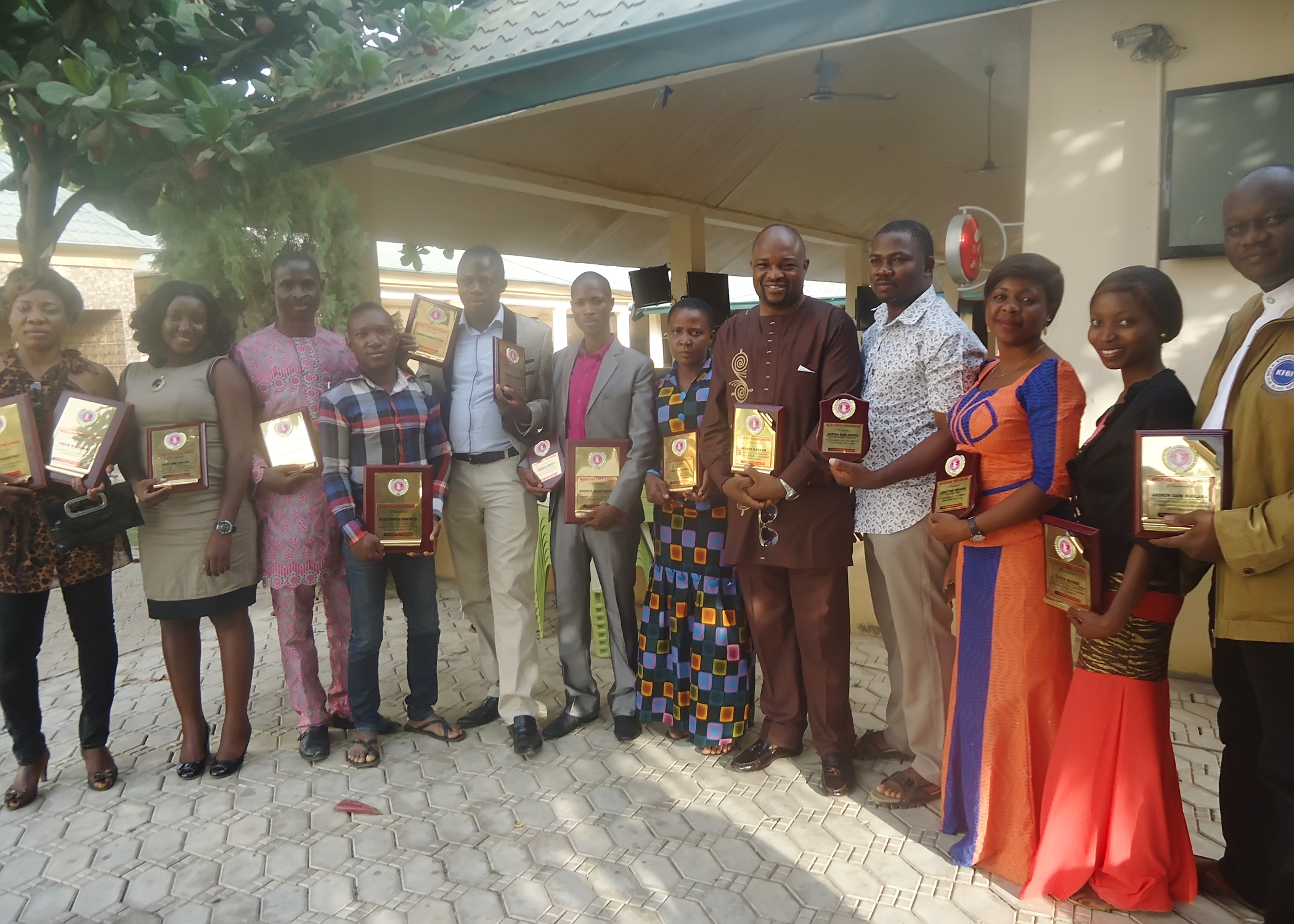 By Longtong Ibrahim
Kaduna (Nigeria) – The Haemophilia Foundation of Nigeria (HFN), a non-governmental organization(NGO) has awarded six journalist and three media organization for their effort in creating awareness on Haemophilia – a bleeding disorder through their various reportages.
Presenting the awards over the weekend at Chimcherry Hotels in Kaduna, North-west Nigeria, Executive Director of the Foundation, Megan Adediran said the award was presented to 'say thank you' to beneficiaries for their immense contribution to the organization.
She said the awards presented were in four categories – Bleeders Pen award (for Journalist), Media Partners Award (for media organization), the Helping hand award, and the Event partners' award.
Beneficiaries of the Bleeders Pen and Media partners awards include: Andrew Mshellia of Nagarta Radio, Ibrahima Yakubu of Dewtshewelle radio (DW Radio), Ibrahim Mohammed of Peoples daily, Longtong Ibrahim of Africa Prime News (online), Baba Negedu of Daily News watch, and Elizabeth Anche of Kaduna State Media Corporation (KSMC); while the media organization include Federal Radio Corporation of Nigeria (FRCN), Nigerian Television Authority (NTA), and Nagarta Radio all in Kaduna state.
Mrs. Adediran added that the organization was founded in 2005 which has so far identified and registered 223 persons with bleeding disorder across Nigeria– with 'Factors' (injections infuse into the body that helps develop clotting to stop bleeding when it occurs) receiving centers spread across the six geopolitical zones of the country. She also noted that the foundation hopes to have the centers in each state of the federation to ease access for patients.
She pointed out that since the inception of the foundation, it has successfully conducted surgery on a six year old child; had knee replacement for a 33 year old adult in India; improved the knowledge of more than 500 clinicians/health providers' on management and diagnoses of Haemophilia; and was able to build relationship with the World Federation of Haemophilia (WFH) which have donated two million units of factors to the Haemophiliacs in Nigeria among many successes.
She however laments government unresponsiveness despite advocacies and efforts to lend support to this group of people. She said, "We are yet to secure the much needed support from governments despite the two million units of factors we received from the WFH. The WFH said, after the five years of support to us elapses and the government did not make any commitment, they will withdraw their support; we all know that management of these condition is very expensive and the pains faced by those concern is not easy, that is the reason we need government support in terms of procuring those factors."
Andrew Mshellia who spoke on behalf of the Journalist thanked the organization for honoring them, saying, it serves as an encouragement to them. He further pledged their support in creating more awareness on the bleeding disorder through their various medium.
Hemophilia is a bleeding disorder where a person's blood does not have enough clotting factor (a protein in the blood that controls bleeding), making an individual bleeds for longer time than normal; such individuals have insufficient clotting VIII (Factor A) and IX (Factor B) in their body.
Factor A Patients are found in one out of every 10,000 persons while factor B patients are found in one out of every 30,000 persons.